LG has officially given its rollable phone a name at CES 2021
today. And believe it or not, it's a pretty fascinating alternative to foldable
phones.
From a new series of premium OLED Evo TVs to portable air
purifiers, LG has presented some of its cool gadgets at CES 2021 digital
presentation. But the highlight of the event was undoubtedly: LG Rollable
phone.
At today's presentation, LG has provided a sneak peek into a
revolutionary device that is named as LG Rollable. It's a device that the
company calls a "unique resizable screen" that can transform a smartphone into
a mini-tablet. The screen of the phone rolls in and out to change the size of
the surface area.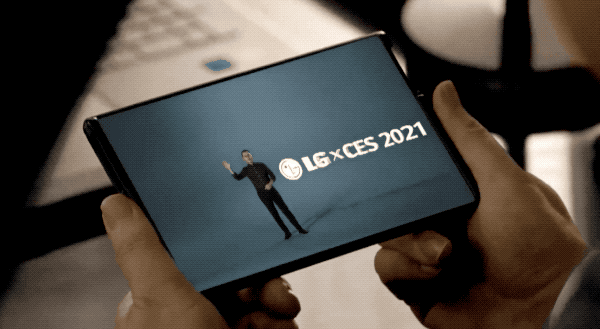 In the presentation video, we can see the phone's display
retracting in someone's hand, but it's yet to be known how this happens; maybe
there's a button to switch the device's size.
This rollable phone is a part of the company's big CES 2021 "Explorer
Project" experiments, and it is expected to be rolling out in the market in
2021 with great reviews. But the launch date hasn't been announced yet. It's also unclear what
technology the company is using to retract the device's size. Previously, LG
has introduced its LG Wing smartphone and a compelling rotating design and two
OLED displays.
According to LG Rollable leak in December, the phone display
would expand to as large as 7.5 inches in tablet mode with a resolution of 2428
x 1080. The leak also suggested that there would be a Snapdragon 888 processor
and 16GB of RAM, including a 4,200 mAh battery.
The expected price for the LG Rollable phone is $2,359,
which is quite high, even higher than the original retail price of Samsung
Galaxy Z Fold, i.e. $1,999.
Other tech companies are also experimenting with the concept
of rollable phone displays. TCL displayed several phone concepts last year, and
Oppo also presented a device design with an expandable OLED display. However,
these companies have yet to proceed beyond the experimentation stage with their
rollable phone concepts.
Despite a very short tease, the LG Rollable smartphone is undoubtedly
one of the most extraordinary gadgets of CES digital presentation 2021 so far.
Considering all the buzz around this gadget, the product
will certainly sweep away from the market shortly after its launch. So, stay
tuned to Hayvine and like our Facebook page to learn more details, as we are
going to update you about its price and all the places that will soon be
offering great deals or a discount .