Thanks to advances made by science and technology, our lives
are getting easier and easier. Be it a washing machine to do laundry, a toaster
for bread, or a mobile phone to connect with friends and family, we can't
imagine our world without these amazing gadgets. The best part is, they keep
coming and coming. New technologies are introduced every year with the goal to
improve our standard of living. As 2021 is rolling in, we have a list of 20
innovative gadgets that will help boost our productivity and reduce stress in
the new year.
Here are the 20 gadgets you need to keep your eyes out for
in 2021:
Check out 19 best ideas to celebrate New Year in Quarantine!
Zendure SuperTank Pro
If you're someone who is on the go most of the time, you'll
be happy to hear that all your battery woes will soon come to an end. The
Zendure SuperTank Pro is one of the most powerful power banks, with a maximum
output of 138W. Yep, that's right! If you've used the Zendure SuperTank before,
you must have some idea about what we're talking about.
SuperTank Pro is a level up than its predecessor. What's
unique about this power bank is that it has four USB-C ports, which means you
can charge four devices simultaneously. While it delivers the promised power,
it also boasts exceptional design and engineering.
Preorder this device today!
Ulefone Armor 9
Source: Gearbest
Yes, we know your iPhone has a special place in your heart,
but trust us when we say Ulefone Armor 9 is one of the greatest gadgets for
outdoor ventures. Its thermal camera and borescope come in handy if you want to
carry out diagnostics.
Do you know what's surprising? The built-in FLIR thermal
camera can also be used to detect a leaking sink or find high resistance in an
extension cord. Ulefone Armor 9 has to be the perfect Android Smartphone for an
engineer! After all, not every phone can turn into a portable toolbox that can
fit in your pocket.
Tile Tracker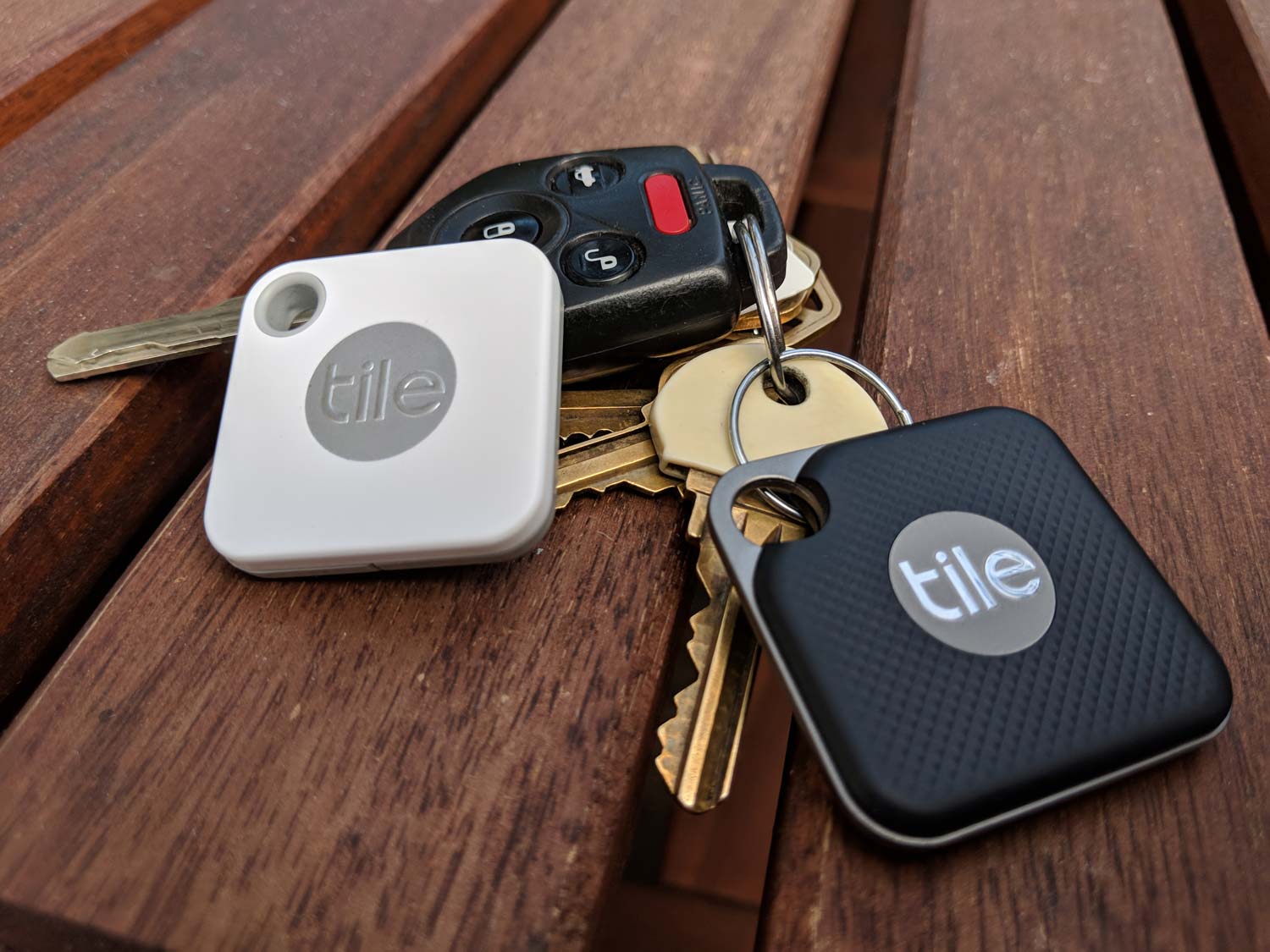 Source: Tom's Guide
Imagine losing your keys and wallet, and being able to find
them the next instance. Sounds like a fairy tale, doesn't it? Well, it no
longer has to be just a fairy tale. Tile pro for your keys and Tile slim for
your wallet helps you track your missing items in no time.
You don't have to go on a hunt in your entire house just to
find the keys sitting in the most obvious place in your house. To all the
forgetful folks out there, get these devices in 2021 and make your life a lot
easier!
See: These futurist gadgets will make you think if you're living in 2051?
Yubico YubiKey


Source: Tom's Guide
YubiKey is a hardware authentication device made by industry
leader, Yubico. Its purpose is to protect access to networks and computers that
support One-time passwords, Universal 2nd Factor, and public-key
cryptography. It helps users log into their accounts securely by generating one-time
passwords or using a FIDO base public or private key pair emitted by the
device.
Yubico Yubieys work smoothly with a number of applications
and services including Twitter, Dropbox, GitHub, CloudFlare, and more. If you
don't have a YubiKey, we suggest you get one and amp-up your security.
Rechargeable Lighter
Anyone obsessed with candles would highly appreciate this
rechargeable lighter. You'll be able to light as many candles as you want
without ever running out of lighter fluid and making a mess with matches. And
the best part is, you'll never have to buy another lighter. If not for
yourself, you can get it as a present for someone obsessed with candles. This
rechargeable lighter can be bought on Amazon for $17.99.
Meshforce M3s Mesh
Wifi Router Kit
Thanks to COVID-19, we have no idea when we'll be returning
to working from the office. If you've been relying on your old WiFi router all
this time, we suggest you upgrade to the Meshforce M3s WiFi router kit in 2021.
We promise you you'll be thanking us for introducing you to the WiFi setup of
the 21st century. This router can support up to 60 devices and gives
a coverage of about 6000 sq ft. You'll be surprised to hear that it provides
support for internet speed up to 1000Mbps. Lastly, it allows users to set up
separate guest WiFi and parental control.
Air Purifiers
Now that the world has become more health and hygiene
conscious, air purifiers are getting extremely popular. These highly compact
and portable devices remove contaminants from your surroundings. It's
especially useful in winters when friends and family gather to celebrate the
holiday season. Air purifiers make the indoor environment fresher and more
pleasant by eliminating smoke, dust, and even microbes from the air. However,
you shouldn't count on this device to keep you safe from infections. If you're
an avid viewer of Asian dramas, especially K-dramas, you must have noticed air
purifiers in a lot of different scenes, but now it's time we make these useful
gadgets more commonplace.
Mug Warmer
Who doesn't love a hot cup of coffee every morning, but by
the time you get to your cup after taking care of other important things, it's
usually turned lukewarm if not cold. Re-heating that cup can seem like such a
chore, so instead, you gulp down the lukewarm coffee without giving it another
thought. The craving for a steaming cup lingers all day long.
A mug warmer can help you combat this problem very easily.
This simple gadget keeps your coffee hot and steaming just for you. Thanks to
this small plate-like device, you don't have to drink a cold cup of coffee ever
again!
John Frieda Hot Brush
A John Frieda Hot Brush is a must-have for anyone who loves
styling their hair. It's extremely easy to use and the design is simple and
elegant. You no longer have to spend tons of money every time you need to get a
blow-dry done on your hair. This gadget can be purchased on Amazon for only
$35.
According to reviews, the results achieved with this brush
last for several days (if you don't wash your hair, of course). The John Frieda
Hot Brush can also be the perfect present for the special lady in your life.
PhoneSoap UV
Sanitizer
This bad boy is a necessity these days because of the
pandemic. Your phone is probably the one thing that you touch the most during
the entire day. It also comes in contact with different surfaces. To make sure
it's clean from all kinds of germs and viruses, you can toss it in the
PhoneSoap UV Sanitizer and kill all the suspicious microbes that are stuck to
your phone.
Can't stay away from your phone for even 10 minutes? It's
okay, just pop it in when going to shower and the small button on the device will
start the cleaning process. What makes this gadget so great is that you can
also charge your phone while sanitized.
Check out how and where you can sell gadgets under $60.
IStorage datAshur BT
In today's data-driven world, it' extremely important that
you take extra measures to keep your data safe and secure. IStorage datAshur BT
is a flash drive that can only be accessed through your smartphone. It helps
users keep the most critical information secure.
Everything that you put on the drive will be guarded by a 7
to 15 character password or a biometric unlock such as finder print or facial
recognition. A FIPS validation encryption layer protects the communication that
happens between the smartphone and the BT device.
Portable Projectors
Portable projectors are a must-have for all the movie lovers
out there. These devices can be connected to your smartphone with Bluetooth,
plus they have built-in Bluetooth speakers. So no matter where you are, you can
put up your favorite movie in a big picture format in no time. It can be used
both indoors and outdoors, and the fact that they are compact makes them all
the more useful – and cute!
Smart Universal
Remotes
We have tons of remote-controlled devices in our house—the
air conditioners, fridge, ovens, streaming box and, of course, the TV. We're
slowly drowning in remotes. When we lose one of these, it becomes impossible to
locate it, which becomes even more of a headache.
Well, there's no need to worry any longer. All your prayers
have been answered because universal remote controls have entered the scene.
They can be paired with your smartphone and the same remote can control all the
devices in your home, besides a few exceptions we're sure.
Heated Massager
Pillow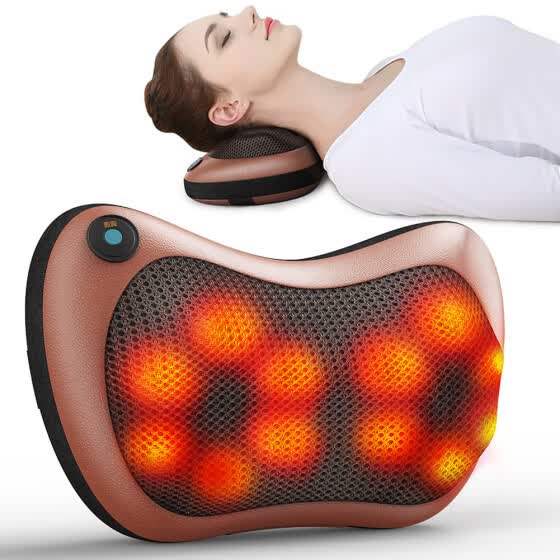 Now that we're all working from home, comfort is the number
one priority. If you haven't already, we suggest you get a heated massager
pillow and put it at the back of your office chair. It'll help increase your
productivity and make sure you stay comfy without getting neck strain. It's a
useful device even if you just want to relax and feel good after having a
not-so-good day.
Kindle Paperwhite
Are you a bookworm who would rather read and read than spend
time scrolling through social media? If yes, the Kindle Paperwhite is the
perfect device for you! It's extremely thin and light, which makes it easy to
carry. What's unique about this latest release is that it's 100% waterproof.
This means you can read your favorite book while chilling in the pool. What a
fun way to spend your 2021 summer vacation!
Samsung – The Frame
A TV that can disguise itself as a piece of art, that's
something we haven't heard before! Not only has Samsung introduced such a TV, but
it has also done an exceptional job at it. It's the number one item on our wish
list! If you're someone who loves home décor and technology equally, we suggest
you invest in this masterpiece.
Foreo Luna Mini 2
A skincare routine is something we all need right about now!
No more lazying around. Keeping your skin fresh and healthy can have a great
impact on your overall wellbeing. The Foreo Luna Mini 2 is a facial cleansing
brush that'll take your skincare routine to the next level. We've decided to
get it and get the gunk out of our pores, what about you?
Rowing Machine
Gyms have been deserted after the pandemic hit the world.
All fitness enthusiasts miss going to the gym the most. If you can't go to the
gym, why not bring the gym to yourself? The Hydrow Rowing Machine will help you
fill that void in your life. It's a powerful machine that'll make you believe
you're chopping water for real.
Dyson Vacuum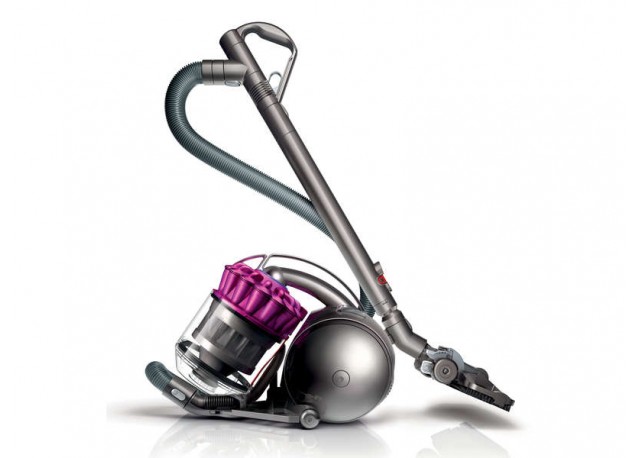 Now that you're home all day, it might not be such a bad
idea to get some cleaning done. Don't get us wrong; we don't want you doing all
the hard labor. All we're suggesting is that you invest in Dyson Vacuum and let
it take care of all the fuzz, hair, and dust that have camped up in your house
for weeks now.
Circuit Joy
Do you love making home-made cards and notes for your loved
ones? If yes, Circuit Joy is the perfect gadget for you. This small and compact
device will take your card-making skills up a notch. It helps you cut and write
all at once, enabling you to make the best cards and banners you've ever
created in your life.
These were some of the most useful and innovative gadgets
that you need to get your hands on in 2021. They'll help make your life a lot
easier and stress-free by taking off the burden of some unnecessary struggles
such as re-heating your coffee or spending eternity searching for lost car
keys.
If you found this article informative and relevant and would
love to read similar pieces, keep visiting our website and like our Facebook page!