Google Doodle is celebrating the 145th birthday
of Zitkala-Sa, a writer, composer, musician, and a political activist, who
dedicated her life to promote, celebrate, and protect her Indigenous heritage
through arts and activism.
Belonging to the Yankton Sioux Tribe of South Dakota (homeland of Yankton Indian Reservation) (aka
"People of the End Village) like Yankton-Nakota, Zitkala stood headstrong during the times when the
Indigenous people of the United Sates were treated as lesser beings. She
devoted her life to the advocacy of Indigenous people's rights and
representation.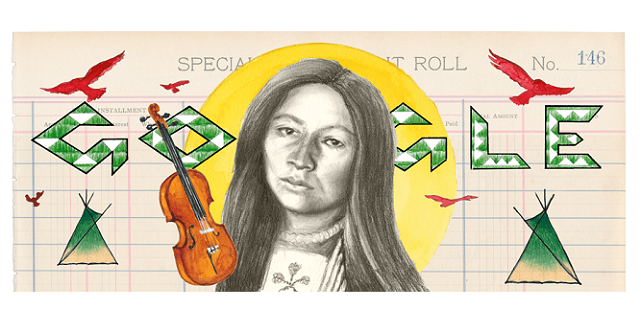 On account of the lost legend's 145th birthday, here
are four interesting facts about her:
She was
forcefully taken to boarding school at the age of 8
Missionaries from the White's Manual Labor Institute in
Indiana came to the Yankton reservation to take 8-year-old Zitkala-Sa to their
boarding school. Her elder brother had just returned from the same school, and
her mother didn't want to send her away.
Zitkala, on the other hand, was excited to go. For children
who had never been outside their reservation, the concept of boarding school
sounded magical! The missionaries persuaded her with false stories and
promises. Also, because of absence of schools and learning institutions in
their reservation, her mother had no option but to let missionaries take her
child away to their boarding school.
Zitkala (Red Bird) had a traumatic experience in the boarding school
Zitkala-Sa's life had a traumatic experience at the boarding school: she
had her hair forcefully cut at the arrival to the school. According to Dakota
beliefs, the people who get haircuts are considered to be cowards who had been
taken as prisoners by the enemy.
Stay tuned to Hayvine to know more about sun dance opera, native american culture, society of american indians and other related topics.
Not only this, she was not allowed to speak her native
language in the premises of the institute. She was even forced into practicing
a religion that she didn't believe in. Later in life, she documented her
experience in a book, describing that the school used to treat children like
"little animals."
While
serving as a teacher at boarding school, she realized that the American
government was trying to suppress Indigenous people's culture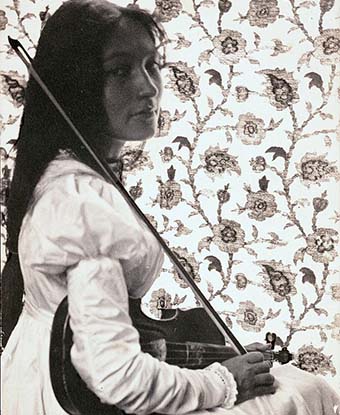 After graduation, Zitkala joined a teacher training program
at Earlham College in Indiana. Later on, she was transferred to the New England
Conservatory of Music, where she learnt to play violin. By 1900, she was employed
as a music and speech teacher at the Carlisle Indian School, one of the most
popular boarding schools in that region.
The experience of serving as a teacher reminded of her own
traumatic experience at the boarding school. For example, watching children
arriving through trains and have their hair forcefully cut would take her back
to memories of her own self as a child at the boarding school.
Related: GOOGLE DOODLE HONORS ZITKALA-SA, FIND OUT HER MOST POPULAR QUOTES ABOUT LIFE AND WRITING!
She decided to protest against the school's norm whereby children
were made to abandon their culture in exchange for an education. She soon
realized that the government was trying to eradicate their culture and beliefs
from the country.
She
began writing books and poems to advocate for Indigenous people's rights and
recognition
Zitkala (married name: Gertrude Bonnin) channeled her anger and disappointment into her
passion for writing. She started writing about her personal experiences,
customs, beliefs, and traditions that she had learned from her parents. Gradually,
her work began to get published in national magazines such as Atlantic Monthly and Harper's Monthly.
Her fist major publication was a book called "Old Indian
Legends" – a compilation of all her work and stories. This book was among the
first works published to bring the traditional Indigenous culture to the
mainstream audience.
Related: EVERYTHING TO KNOW ABOUT STAMEN GRIGOROV AND HIS YOGURT DISCOVERY
Happy Birthday, Zitkala-Sa. Thank you for your efforts for
the Indigenous people of the United States!
Did you find this blog interesting? If yes, then like our
Facebook page to read more intriguing stories about history and style and historic legends and personalities.