Winter is coming…
The kind of top winter fashion we all look forward
to (even the King in the North)!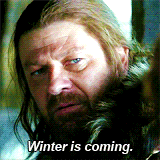 While the light-wear fashionistas mourn the
passing of summers, the people who love heavy and warm clothes await the winter
season with pleasure. You would definitely want to adorn yourself with more
than one clothing at once or maybe single if the weather allows but slaying in
the best winter clothing is not everyone's cup of tea.
Yes, you will have many chances to wear the best
sweaters and jackets (cashing the holiday sales, of course), but unfortunately,
there are many chances that your styling may go haywire.
Not to mention when your mom forces you to wear
that ugly winter's scarf just because she feels it's warmer than your newly
bought H&M's jacket, or when she makes you wear 20 million layers just
because she feels colder than usual – can't do much in that department, though!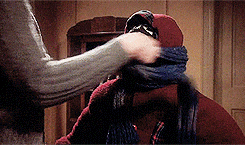 As we rush headlong into the eye of the cold
hurricane, Hayvine has rounded up the list of 10 biggest winter style mistakes.
Consider it one of your embarrassing sartorial lists and pledge never to
experience any of these fashion mistakes!
Wearing
Waterproof jackets with the suit
Yes, it's a go-to style for a traveler, but
wearing a waterproof jacket directly over a suit not only does it look
impractical but also scruffy and outdated! It looks downright shabby when your
suit's jacket pulls out the bottom and creases up when you sit down. So, buy
yourself a wool single-breasted overcoat, and stop being a grandpa!
Wearing wrong
shoes
In order to look perfect with the winter styling,
booties and thigh-high shoes are what everyone should go for! So, ditch your skinny
heels for this season at least, and get yourself a perfect pair of boots that
can go along with any of your jackets.
Wearing
soggy and frayed jeans
Awkwardly long and scraggly jeans are best for
some other times, but definitely not winters! Just imagine yourself in frayed
jeans after dragging it through brown snow, and a few puddles, the sight should
better be left for only imaginations, right? So, avoid looking like you've been
dragged on the ground, and get yourself a pair of jeans that fit properly.
Over
accessorized
Just to make things clearer, you ain't a queen or King
in the North, nor are you from the center of the world! Getting overboard with
accessories along with double-coated jackets and sweaters will only make you
look weird if anything. So, women! Wear the right number of accessories and
slay like a modest queen!
Wearing
hiking boots while walking your dog at the park!
Facepalm – this is what everyone's been seeing;
you with hiking boots in the city! Yes, no matter how much you adore the only
footwear you own that is too gifted by your ex, it will only make you look like
an outdated lazy grownup who can't afford to invest in some stylish winter
footwear, so….
Over-sized
sweaters
Truth be told, oversized sweaters look extremely
comfortable and flattering to wear around the house. But those cozy sweaters
don't look that appealing on anyone, especially when you go out in public. For
public events, fashionistas prefer to wear light wear sweaters like chenille
that can easily be carried throughout the day without looking like a teddy bear…
Wearing the
Harry Potter Scarf
While some people pull off their perfect winter
style with a Harry Potter scarf, others just simply seem to struggle with it,
especially when it keeps on brushing against their knees or tripping in their
way while climbing stairs. Don't be hard yourself; you'll do just fine without
a scarf, believe us!
Wearing
flip-flops
In another episode of the disastrous winter
footwear, we present you the most nuisance and widely used footgear ever –
Flip-flops! We know you're stepping out for groceries on a Sunday morning, but
it's January! And you're giving us some
unwanted shivers!
Ugly
Hats
It's not a pleasant sight, seeing someone with an
ugly oversized beanie on the top of their heads like a discarded condom! It's
never too late to invest in some cool, stylish and trendy headwear to save
yourself from embarrassment!
Over
layering!
Winter is the perfect season to combine and layer
some of your favorite apparels for the sake of fashion and style, but it's not
an easy game to pull off correctly!
Before you start sticking a single jacket with
every other outfit, hold yourself a minute and think if it really goes along
with your style. Imagine how 10 layers of apparels would weigh like after you
step foot onto the tube.