Buckle up and prepare yourself for a bumpy ride
and to dive into the most unique glossaries of election. Because we're going to
talk about the US presidential election 2020 and of course American politics!
So, as you know already, things are really heating
up; Joe Biden making history, Trump declaring himself a winner while counting
is still going on, protestors are on the road, close leads, intense political
environment… there're a lot of nerves to handle this election..
To understand this byzantine U.S. election
scenario, we all need a proper guide! A guide to help decipher this complex web
and to make sense out of it, right?
Well, don't worry! Hayvine is here to rescue you!
The following list is your ultimate guide on Election Glossary exclusively for
the 2020 version. Consider it as a 'Devil's Glossary' because some definitions
are not meant for the faint of hearts… if
you know, you know!
Aleppo
moment (n.):
a catastrophic incident, happening either to cities in the middle east or to
Republican presidential campaigns.
Alt-right
(n.):
a U-turn rebranding attempts by internet trolls, who just realized that white
supremacy and fascisms had bad reputations.
Fake news
(n.): a
defensive technique to face difficult questions at the press conferences – a
term widely used by President Donald Trump.
Bigly
(adj.): a
pun for the big league- an
all-purpose superlative popularized by Donald Trump and misinterpreted by a
majority of Americans.
'Will-you-shut-up-man'
(verb): an
effective technique to stop a 4-year-old (read Donald Trump) from crying…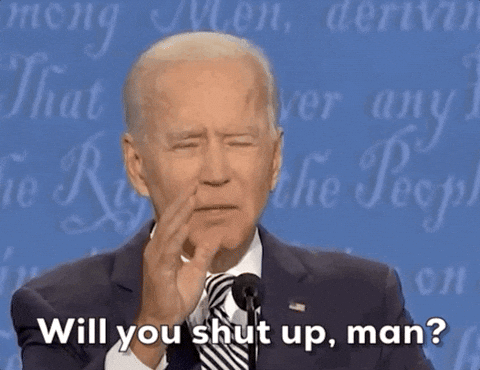 Blacks, The.
(n.):
an ethnic group, with whom Donald Trump claims a great relationship, yet he
still draws low single-digit support!
Fact (n.): a proven statement, stats or events, which
Donald Trump has no idea about…
Electionship
(adj.): a
fair, generous behavior and treatment of opponents, which widely lacks in all
the presidential candidates, especially Trump.
Dog-fight
(n.):
an intense debate event between the presidential candidates.
Debate-moderator
(Adj.):
a state of helplessness when someone can't control children from talking over
each other.
Breitbart
(n.):
the Trump campaign's communication staff.
Birtherism(n.): a lie propagated by certain conservative
media outlets, also Donald Trump, claiming that the African American candidate
for vice presidency (Kamala Harris) is not a U.S citizen, hence, ineligible for
elections.
Crooked
(adj.):
lying…
Cyber-trolling
(n.): fake
websites created by presidential campaigns to pull each other's leg.
Emails (n.): a communication medium which no
politicians will ever use again.
Face Mask
(n.):
a face gear, despised by the President after contracting the virus.
Immunity
(n.): a
misleading assumption of the president, claiming he is now protected from the
virus.
I-am-Speaking,
Mr. Vice President (phrasal verb): to shut someone up, especially when they're
mansplaining!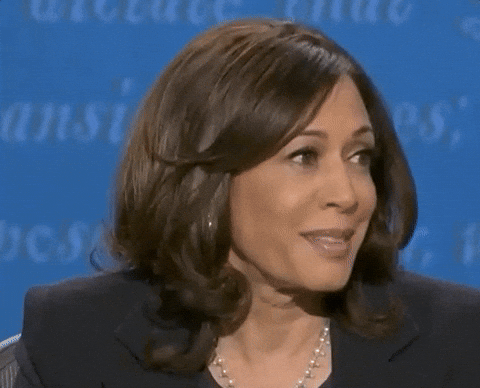 WAP (n.): a secret code used by Trump campaigners,
which typically stands for 'We Are Propagators.'
Swat-hands
(verb):
a public expression of rejection, popularized by Melania Trump.
Blocked
(ad.):
a restriction implemented on the President's tweet or post for spreading
misinformation.
Go High
(v.):
an election campaign strategized by democrats to go lower than Donald Trump.
Fly-on-the-head
(idiom): a
phrase used when you want to get noticed, especially during a vice presidential
debate event.
Under-control
(n.):
the faculty or activity of imagining impossible or improbable things,
especially regarding handling a pandemic.
Stealing
(verb): the practice of handling a loss in the election, while counting is still going on…
Lesser-evilism
(n.):
representative of democracy.
Golden-opportunism
(n.): taking
advantage of opportunities as and when they arise, most particularly with the
vacant Supreme Court seat during the election.
A slip of
the tongue (idiom): a habit of uttering nonsense claims and misleading information by the
President.
Nasty-woman
(n.):
a debate rival with a well-rehearsed set of one-liner.
Make America
Great Again (n.): a popular slogan on t-shirts and baseball caps worn by people
uncertain whether they are being ironic or not!
The Wall
(n.):
an overhyped, over expensive, selfish and inevitably disappointing project
undertaken by Donald Trump!
750 dollars
(n.):
a federal income tax paid by the President in 2017.
Wrong!
(inj.):
an awkward tic uttered by Donald Trump, particularly in response to a factual
statement.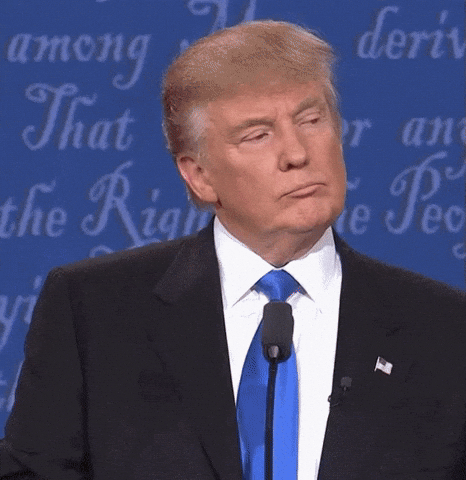 Winning
(ger.): the
state of presuming oneself a winner while counting of ballots is still going
on…
Yuuuuuugeee
(adj.):
a popular variant of "huge," mostly used by Donald Trump when
referring to his rallies, the Republican primary field, the size of taxpayers
and so on…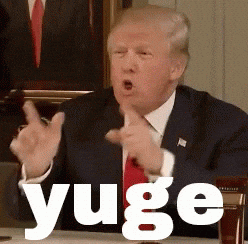 TikTok (n.): a teenage-dancing application, interpreted
as a Chinese nuke by the Trump Administration.
QAnon (n.): a conspiracy theory mostly based on a
belief that Trump is an ultimate savior!
Covid-deniers
(n.): Trump's
supporters…

Chinese-virus
(n.): a
virus that got president Trump by his lungs…