Doctors are hands down the most selfless beings out there!
They reel under relentless pressure, work for inhumane hours, experience severe
sleep deprivation, burnouts, and anxiety, but despite all of these problems—
when their profession requires them to show up— they are there for their
patient(s).
TV shows like House,
Grey's Anatomy and Good Doctor only
capture the half of what the life of an actual doctor is like. They are the
heroes without a capes, armor and a prominent underwear (if you know what we
mean). They are the angels in white coats, who save millions of lives every
second.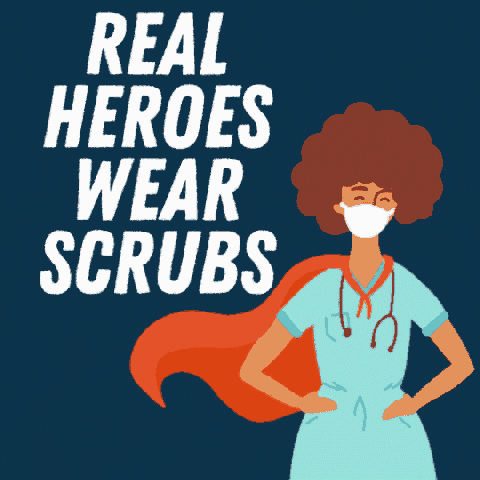 And, since the pandemic has begun, these heroes have been risking
their own lives and fighting against the unseen enemy! But do you know long it
took before doctors were appreciated and taken into good regard? There was a time
when they were punished, out casted, and even murdered because of their
unconventional beliefs and theories.
As we celebrate them this International Doctor's Day, it is
important to note the history of this day and how it came into existence.
The first ever Doctor's day was celebrated on March 30th,
1933 in Winder, Georgia. It was Eudora Brown Almond, the wife of Dr. Charles B.
Almond, who first came up with the idea of dedicating a day to all the
physicians. And the date selected for this celebration is actually the day when
general anesthesia was first used in surgery.
Dr. Crawford Long used anesthesia to doze off a patient
named James Venable; he successfully managed to operate on him to eliminate a
tumor on his neck without him feeling any pain. It was a major yet
controversial milestone in the medicine industry.
The Doctor's
community has a dispute on who is the inventor of anesthesia; some believe it
was Dr. Crawford, while others say that Dr. Long was the one who pioneered
surgical anesthesia through inhalation of ether – a method that is still used
in today's age.
The first International Doctors' Day ceremony involved
sending greetings and appreciation cards to doctors and placing flowers on the
graves of doctors who died in line of duty, including Dr. Long. In addition to
this, Dr. and Mrs. William I. Randolph held a formal dinner at their place to
honor medical professionals.
On March 30th, 1958, The United States of Representatives
adopted a resolution to commemorate Doctor's day. After almost 2 decades in
1990, a legislation was introduced in the House of Senate to make this day athe
National Doctors' Day.
After approval by the House of Representatives and the
United Sates Senate, President George agreed to sign S.J. RES. #366,
identifying 30th March as National Doctor's Day.
Since then, Doctors' Day has become a significant part of
the Southern Medical Association Alliance and has been celebrated every year
across the country.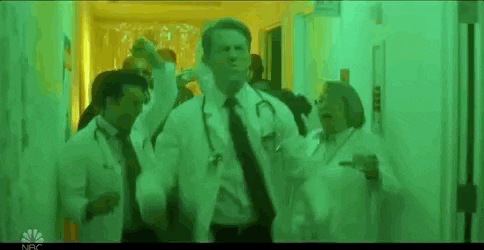 Some
Facts about Doctors:
On this National Doctor's Day, let's discuss some shocking
facts about the life of medical professionals of the United States.
The U.S has over 700,000 doctors, and that number is
expected to grow ever year.
It takes more than 11 years to become a doctor. An aspirant
requires a bachelor's degree in medicine, followed by four years of medical
school and 3-8 years of residency, depending on the specialty the physician
chooses to pursue.
In 2019, the United States of America spent 3.8 trillion
dollars— which equates to $11,582 per person— on health care. That's a 4.6%
increase from the previous year.
The past two years have been incredibly difficult for the
doctors, as they have been racing against time to treat Covid-19 infected
patients. More than 3000 health care workers have died during the pandemic; they
have been there for the patients when even their loved ones weren't able to be
with them because of the risk of virus contraction.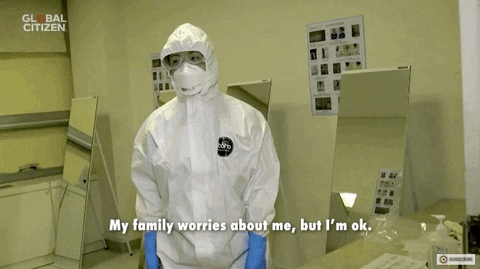 They acted like a friend, savior, and companion to all those
who have been fighting against the virus in quarantine-wards. Today, we observe
National Doctor's Day by honoring all of our white-coat heroes for their
unprecedented passion, bravery, and their dedication to their patients'
safety.
take some time to extend your support and appreciation to
the doctors for doing what they do.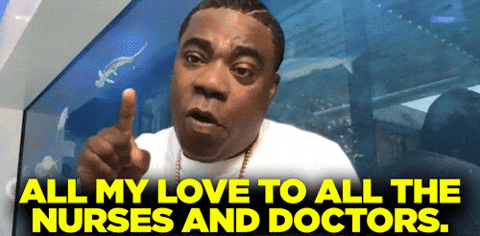 Celebrate National Doctor's Day 2021 by acknowledging the history
of National Doctor's Day Almond and take some time to extend your support and
appreciation to the doctors for doing what they do.
Happy National Doctors' Day!