'We all are so glad that we live in a world where
there are Octobers…'
And the reason why we love Octobers is because of all
the excitement, fun, spookiness and creepiness of our favorite holiday:
Halloween!
We just love to explore our creative side, experiment
with new looks, and dress up in super cool costumes. However, sometimes, those
costumes turn out to be not as good as expected.
If you happen to experience the grave awkwardness of
being in the wrong costume, don't worry you're not alone! We've rounded up a list
of the most epic and hilarious Halloween costume fails that will definitely give
you a good laugh, if nothing else.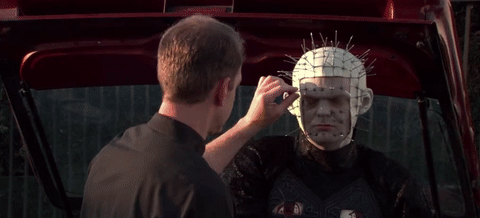 These Halloween fails will make you scream for good!
1. Uh,
Oh. Someone is streaming the wrong channel!
2. He's
not wrong, though…
3. Holding
a cross to this… cotton candy?
4. At
least you got Aqua man's fork, if not Trident!
5. At
least he looks terrifying….
6. Beauty
and the….???
7. The
upsetting Bert and Ernie duo
8. Bear??
Asshole?? An alien? You decide….
9. Is
BB-8 eating this dog??
10. That's
why the cat wasn't feeling a spooky spirit!