Chaos and violence erupted in Washington after hundreds of
violent protestors stormed the Capitol in an attempt to halt the official transfer
of power to Joe Biden. According to current reports, four people died and
several were injured as the Capitol turned into a battle ground as reported by various channels including Fox 5 San Diego.
Check out the the 10 most terrifying videos of Capitol's battleground!
The San Diego woman killed and was shot dead during the attempted siege of
the U.S. Capitol on Wednesday is identified as Ashli Babbitt by her husband
Aaron.
Ashli Babbitt, 35-years-old, was a strong supporter of
President Trump and a veteran who served in the US Navy for 14 years. She was a
resident of San Diego area in southern California.
See: What Miss USA 2020 has to do with President Trump!
Officials have not yet publicly announced Ashli as a victim
who was shot dead inside the building. Robert Contee, Metropolitan Police
Department Chief said in a news conference that one Capitol police officer shot
a woman with a service weapon as the protestors broke into the building at 2:
46 p.m.
Check out the actual murder video of Rapper Mo3 at Dallas Highway!
She was immediately taken to the hospital, where she
succumbed to her wound and died.
Husband Aaron Babbitt said that his wife participated in
Washington D.C. protest along with her friends. He texted his wife to inquire
about her well-being about 30 minutes before she was shot dead inside the
building.
Source: Ashli Facebook
"She loved her country and she was doing what she thought
was right to support her country, joining up with like-minded people that also
love their president and their country," he said.
Babbitt further said, "She was voicing her opinion and she
got killed for it."
A day before she was killed, Babbitt took to twitter to show
her support for Trump and to those participating in Wednesday's rally:
"Nothing will stop us…. They can try and try and try but the
storm is here and it is descending upon DC in less than 24 hours….. Dark to
light!." She tweeted on Tuesday. These were the final words of Ashli Babbitt before she died.
Check out the 25 beautiful souls we've lost in 2020!
Here's how she was shot dead by a Capitol police officer:
(TW: Graphic footage ahead)
The circumstances that prompted police to fire at Ashli are
still under investigation.
MPD's internal affairs division would be in charge of the
investigation "as we investigate all officer-involved deaths in the District of
Columbia, including ones from other agencies," said Contee.
Earlier on Wednesday, hundreds of Trump supporters marched
inside the Capitol building, egged on by Trump himself, in an attempt to halt
the certification of Joe Biden for the next President of United States. The
violent protestors breached the barriers and forced the members of Congress to
flee for their safety.
As the situation got out of control, Mayor Muriel Bowser enforced
an immediate lockdown at the Capitol building, which was eventually evacuated
and declared secure. Congress later resumed the session to complete the
certification process of Biden as President.
The surreal videos from the Capitol started circulating on social
media, where people were seen smashing windows, climbing walls, stalling
through the statuary halls, vandalizing and looting the congressional chambers
and legislation offices. One of the demonstrators was seen replacing an
American flag from a flagpole outside the Capitol building with a Trump flag.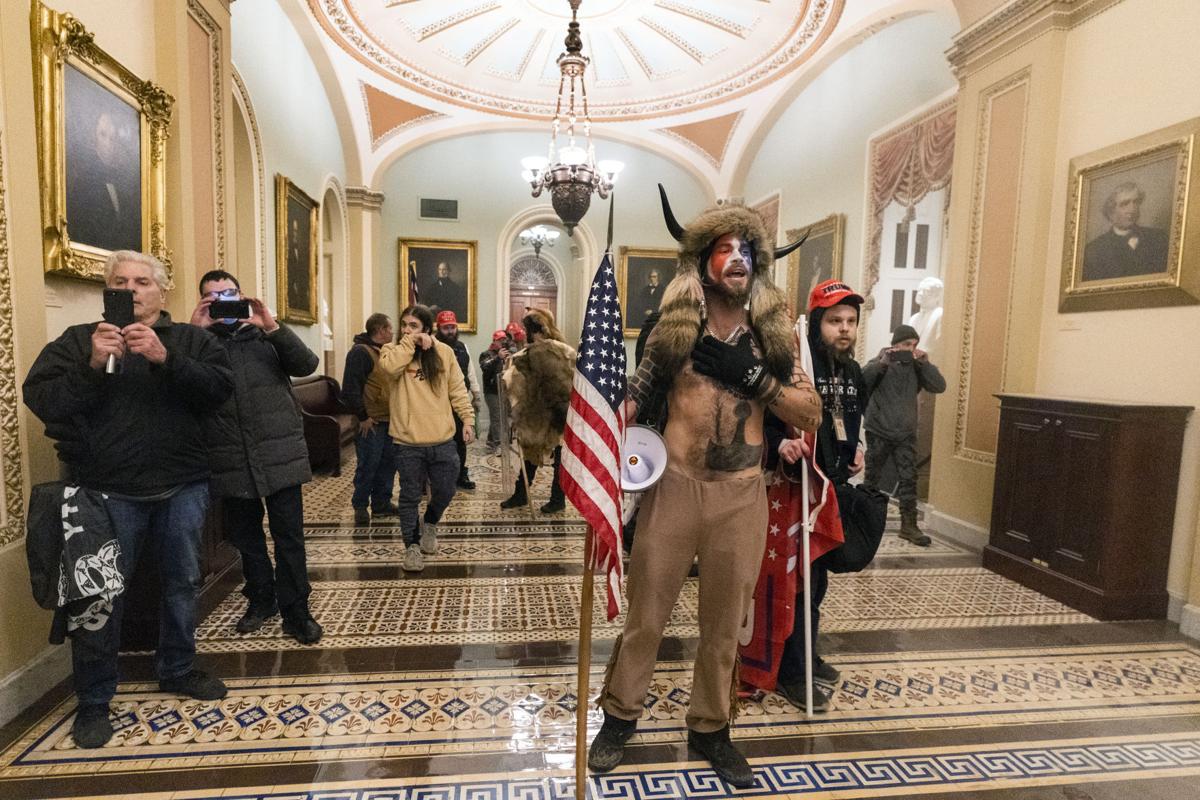 These scenes are not from any third-world country but from one
of the global superpowers: The United States of America.
This isn't how we expected to begin 2021… But there are also a few things we are eagerly waiting for 2021, find out here!
To stay up-to-date with all the latest news from the United
States, do like our Facebook page now!