Congratulations! We made it through the hell… what we actually
mean 2020 in which we lost the beautiful 25 souls and witnessed some mysterious happenings! Do you find any solace in the fact that 2020 has finally ended,
considering the havoc it wreaked across the world? Still remembering about 2020 or events of 2020 or year 2020?
Well, I guess a bit, if not entirely!
To start, here's what 2020 taught us about the humanities!
Is it just me or you too believe that 2020 has lasted for
about 12 months and 645 year? Please say, I'm not alone…
Lockdown has made us feel like the time is racing against a
turtle, and guess turtle has won the race!
As most of are already tired, exhausted, and war-torn by now,
reflecting past months of 2020 would be like rubbing a salt into a fresh wound. Ain't nobody wants to remember 2020!
That's why we have brought a list of good things went right in 2020 or actually happened in 2020!
It's very likely that 2020 may only remind you about the nasty
virus that caught the world by its lungs (quite literally), a depressing time
in quarantine, mysterious monoliths popping up across the globe and when the
humanity was at the brink of its extinction… well, its still hard to believe we
have survived this all!
That said, when you're too busy to make sense out of these
bygone era, you missed some of the good things that happened in 2020…
As weird and unpredictable as some of the things may sound,
but they all did actually happen in the last 12 months (here are some stories and moments that will make you cry). So, you my friend,
fasten your seat belt! Let's take a trip together to the past events and bring
back all the good memories from the bowels of hell!
Let's see the good things happened in 2020 as we are remembering 2020!
Two divas, Jennifer Lopez and Shakira performed together at the Super Bowl last year!
Source: Buzzfeed
Felt like it was ages ago….
First
Korean movie, "Parasite" has won the
Oscar for Best picture!
Remember when Trump was whining about how a Korean movie
could win an Oscar for a category that only deserved to be given to a Hollywood
movie… well, yes it was also happened in 2020! No matter how many buttheads hate to admit, but Parasite took its
rightful throne as a king of Hollywood, period!
Right
at the beginning of 2020 chaos, Tiger King premiered and took the whole world by storm!
Source: Buzzfeed
Remember Carol Baskin who got pranked by two YouTubers?
We
kicked out Donald Trump from the Oval Office…
Source: ABC
One of the good things of 2020, obviously!
When
Billie Eilish became a new meme
During Oscar of 2020 (yes, Oscars did happen in 2020 that
too in-person), a new meme was born! All thanks to the young-Grammy winner
Billie Ellish!
SpaceX,
a private company, launches two astronauts into space for the first time…
2020 might be a bad year for many of us, but not for Elon
Musk, that's for sure! In fact, he jumped from 6th to the second
richest man of the world! While the world was facing a devastating economic
crises, this duded was playing with money! All hail to Musk!
A 103-
year old grandma defeat COVID-19 and celebrated it with Bud Light!
And they say old people can't survive COVID1-19… checkmate, Coronavirus!
Drive-in
concerts became a thing now!
Since coronavirus loves crowd, the government has enforced a
rule to maintain a necessary social distancing and banned large gatherings of
people- hence, no concert!
So, people came up with a safer alternative drive-in concert!
Cardi Band Megan Thee Stallion collaborated for the first time to release a song of
the year- WAP!
Yes, it was the year when we got a new filthy nation anthem:
CardiB's WAP! Let's not discuss what the song is actually about…
Despite its filthy lyrics, the song was trending at no.1 at
Billboard top 100! This song became so popular that Ring wing Commentator Ben
Shapiro declared this song a medical condition… yes, we're not even kidding!
Elon
Musk named his baby by a weird mathematical condition…
He can go to any lengths to grab media's attention, even if
it requires to name his baby as "X AE A-XII." Poor Child!
Taylor
Swift released her album "Folklore"
Thanks to Taylor Swift's Folklore,
our lockdown time felt a little less depressing!
Lady Gaga provided us a new album for a heated-dance fun in our homes!
Netflix's
released a number of holiday movies for holiday movie marathon in lockdown!
You might hate some Netflix's holiday movies, but these
movies were the best thing happened during the pandemic holiday season!
BTS nominated for Grammy for the first time ever!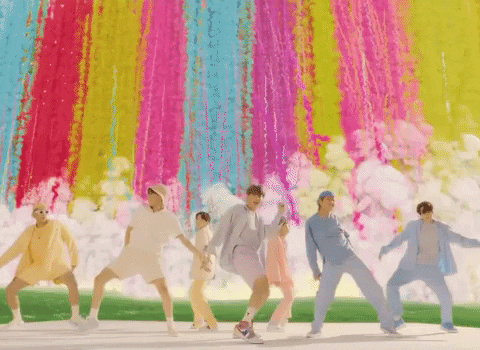 The band's first entirely in English song "Dynamite" has
taken them to the Grammy's nomination!
Kim
Kardashian celebrated her 40th birthday on a private island in the
midst of pandemic!
Well, it's a GOOD thing for the Kardashians at least!
Though, she received a lot of backlash more than she received birthday wishes…
"Will you shut up man" happened!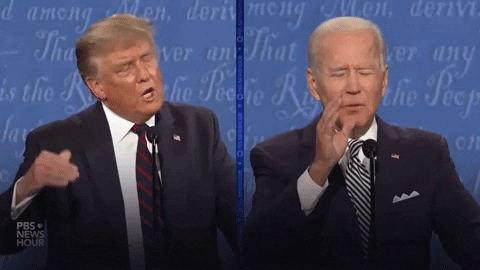 Perhaps it was the most memorable yet bizarre presidential
debate ever!
A Fly stole the show of Vice-presidential debate!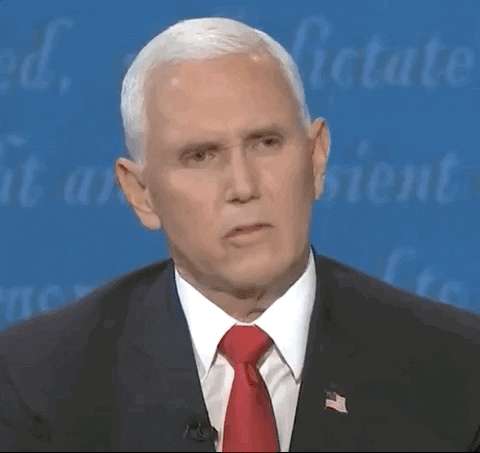 Let's give the credit to the unsung hero "Fly" who landed on
Vice President's head during a debate and made our election season extra
special!
"Megxit"
happened!
Meghan and Harry decided to piss their grandma (Queen of
England) by withdrawing themselves from royal duties…

Billie
Ellish swept the Grammys…
What's up with this woman, seriously?
Kamala Harris elected the first woman vice President of America!
Now we can say the US is actually progressing!
After reading these all, we now released that 2020 wasn't
that bad… what do you think?
Also, do like our Facebook page to stay up-to-date with all
the latest news from around the globe!