Mother's day is just around the corner. It is the day we
honor motherhood in different forms all across the globe. This year's Mother's
day will be celebrated on Sunday, May 9th. We're still in the midst
of the pandemic, though, and the spread of coronavirus might stop you from
leaving your home with older people, like your mom, who belongs to the more
vulnerable age group.
However, that doesn't mean we can't celebrate the mothers of
our life! These selfless beings have always gone above and beyond for their
children and family, from staying up all night to ensure your good sleep to
smiling through her tears just to save you from crying.
Everything she does is always mom point! And it's time to show her your gratitude by thinking of
something extraordinary!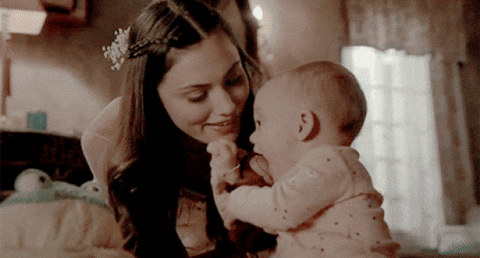 If you really want to express gratitude for what she has
done and continues to do for you, it's better to ditch the mainstream
card-and-flower combo and, instead, embrace these 25+ most creative gift ideas,
quotes, songs, and messages to surprise your mother:
Mother's
Day quotes: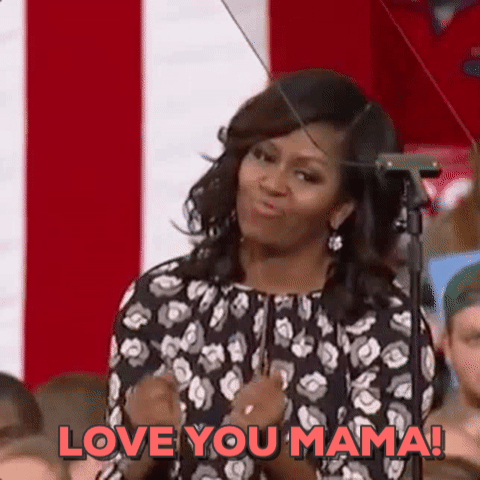 "When you are looking at your mother, you are looking at the
purest love you will ever know." – Charley Benetto
"A mother is your first friend, your friend, your forever
friend." – Unknown
"The influence of a mother in the lives of her children is
beyond calculations." – James E. Faust
"My mother: she is beautiful, softened at the edges and
tempered with a psine of steel. I want to grow old and be like her." – Jodi
Picoult
"It may be possible to gild pure gold, but who can make his
mother more beautiful?" – Mahatma Gandhi
"Motherhood is the exquisite inconvenience of being another
person's everything." – Unknown
"Youth fades; love droops; the leaves of friendship fall; A
mother's secret hope outlives them all." – Oliver Wendell Holmes
"Motherhood is the biggest gamble in the world. It is the
glorious life force. It's huge and scary – it's an act of infinite optimism." –
Gilda Radner
"Mother is the name for God in the lips and hearts of little
children." – William Makepeace Thackery
"Mother's love is more beautiful than any fresh flower." –
Debasish Mridha
"A mother is the one who fills you heart in the first
place." – Amy Tan
"In the mother's eyes, her smile, her stroking touch, the
child reads the message: 'You are there!" – Adrienne Rich
"A mother's love is everything. It is what brings a child
into this world. It is what molds their entire being. When a mother sees her
child in danger, she is literally capable of anything. Mother have lifted cars
off their children and destroyed entire dynasties. A mother's love is the
strongest energy known to man." – Jamie McGuire
Funny
Mother's day messages:
Mother's day doesn't always have to be emotional – it can be
fun and funny, too! Share some moments of laughter with your mother with these
funny mother's day messages:
Hey mom, it turns you were right about everything!
Hey mom! This year I am going to clean the entire house as a
gift on Mother's Day. Actually, that's never gonna happen, but this card is
pretty great, right?
Happy Mother's Day from the person who kept you on your
toes. I'm glad you survived by me!
You're the best mom in the world. Even when you grounded me!
"Hey mom, thank you for loving me even though I ruined your
vagina."
Mother's
Day songs:
There are so many great artists who have dedicated epic
songs to the women who brought them into this world, including Dolly Parton,
Beyoncé, Bruce Springsteen, and Taylor Swift.
While there are so many ways to show your unconditional love
to your mother, a heart-felt Mother's Day song will always set up the mood for celebration,
even if you're connecting with her virtually.
Dedicate this playlist to the person who will always be
there for your when nobody else will:
"The
Mother" by Brando Carlile
"My
mother and I" by Lucy Dacus
"Two of
Us" By Louis Tomlinson
"Ring
Off" By Beyoncé
"A Song
for Mama" by Boyz II Men
"Dear
Mama" by Tupac
"The Best Day" by
Taylor Swift
"The Wish" by Bruce
Springsteen
"Where
you Lead" by Carole King
If you're Gilmore Girls' fan, you probably aware of this
one!
"Mother
Like Mine" by The Band Perry
"The Perfect
Fan" By Backstreet Boys
"Turn
To You" by Justin Bieber
Headlights
by Eminem ft. Ruess
"Superwoman"
by Alicia Keys
"Somebody's
Hero" by Jamie O'Neal
"December
4" by Jay-Z
Creative
ideas for Mother's Day Gifts:
Since the pandemic is still looming over our head, it is
advised to spend the holidays and special days at home, and Mother's day is no
exception. Whether you're doting on her virtually this year or isolating
together, there are plenty of fun ways you can show your love to your mother. A
lockdown mother doesn't have to be depressed and exhausted. Cheer up your
mother's mood with the following creative activities and ideas for Mother's Day
2021:
Create
a personalize board game
Revive the classic family game nights this year on Mother's
day. Design a game using memories and inside jokes of family to personalize
your game night. It would be a fun way to spend quality time with your mother
and siblings (if you have any).
Turn
home assignment into homemade gifts
We know many parents are helping their kids learn at home,
and turning a home assignment into a gift would add a fun twist to an otherwise
boring exercise. Besides, most at-home learning activities provide enough
flexibility to turn anything into a Mother's day gift. There are a lot of
things you can create at home, from a vegetable garden sign to rock candy for a
simple science experiment. Or you can even write an essay or a story for your
mom, expressing what she means to you.
Digitize
the family recipes
Everyone must be getting a lot of home-cooked meals during
lockdown, so why not combine all your family recipes and digitize them as a gift
for your mother? This is an effective way to preserve special family food
traditions.
So, what are your plans for Mother's day 2021? Let us know
in the comment section below. Also, don't forget to check our Facebook page for
more occasion-concentric content and gift ideas, including best mothers' day
gift ideas, happy mother day messages, and card.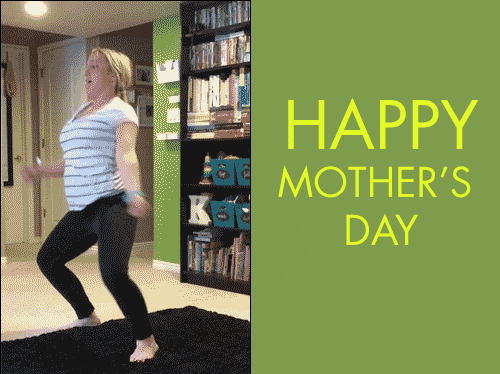 Happy Mother's Day greeting
to all of our readers!