We are all ready
to celebrate "Hallow-tine" (Halloween+Quarantine)!
You can't fully realize the value of something
until it's no more – (Let Her Go, Passenger)
That's the 2020 catchphrase, right there! Among
all things you have compromised this summer, including sunbathing at the beach,
attending concerts, slumber parties, visiting bars, and whatnot, it is only
natural that we have to compromise on the usual Halloween fun as well.
When Coronavius is already out there preying on
the weakest, it's just not safe enough to crowd into a packed haunted house and
scream your lungs out, right?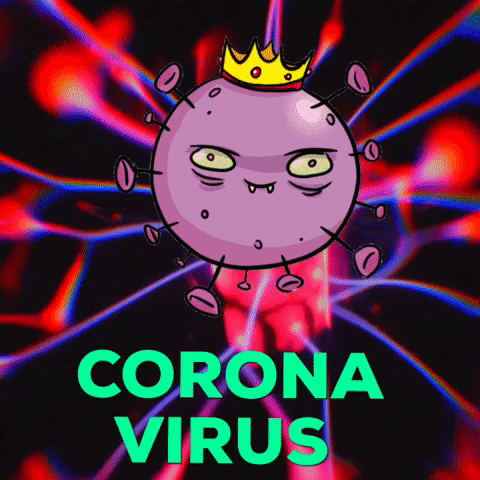 And the same applies to crowded outdoor parties…
Basically, you will be potentially risking yourself and your loved ones while
being in crowded places.
The Center of Disease Control and Prevention (CDC)
has recently released precautionary guidelines for Halloween during the
pandemic. They have strongly emphasized that families should AVOID indulging in the following
high-risk activities:
● Door-to-door trick-or-treating
● Trunk-or-treat events with treats handed
out to large groups from the trunks of cars
● Indoor costume parties and haunted houses
● Hayrides and tractor rides with people not
in your household
●
Attending fall festivals that draw large crowds
But, fret not! You can still have fun while
maintaining and adopting the necessary precautions. Here's how:
Go big with DIY Halloween decoration at home
Source: Realtor.com
What if you can't go to the party, you can still
have one at home! With some cool decorations and scoopy props, your at-home
party will be more lit than the black flame candle, believe me!
Host a
Halloween scary movie night
Source: Jessica Harper
Movie nights are always fun with friends and
family. You can keep your gathering limited and still host the best spooky
movie night ever!
Collaborate
with your neighbors and create individual treat bags
Source: The conversation
For a safer alternative to trick-or-treats, you
can team up with your neighbors and create individual bags of candies to
exchange with the kids without going door-to-door for collecting candies.
Bust out the
pinata
Source: Pinterest
Another safer alternative for treating your kids
with candies and have fun all together is to burst out the pinata. Make a pinata
and fill it with a lot of wrapped treats. Then, hand it outside in the backyard
and let your kids take turns trying to burst it open.
Design scary
masks
Source: Prevention
If wearing a mask is a requirement, make it look
fun! You can find a variety of Halloween-themed masks on Amazon that will
definitely give you the spooky-fest feels while ensuring your safety!
Happy Safe Halloween!