Google Doodle has dedicated a doodle to honor Zitkala-Sa also known as Gertrude Simmons Bonnin, a
renowned writer, musician, teacher, composer and political activist, on her 145th
birthday with amazing life quotes.
Zitkala-Sa ((pronounced Zit-KA-la Sha) belonged to the Yankton Sioux Tribe of South
Dakota (Ihanktonwan Dakota Oyate or "People of the End Village").
She devoted all
her life to protect, celebrate and keep her Indigenous heritage alive through
activism and art during times when Indigenous people were regarded as outcasts
and not treated like citizens of the United States.
Born on 22nd February in 1876, Zitkala-Sa (also
known as Gertrude Simmons Bonnin), was born and raised in the Yankton Indian
Reservation in South Dakota. At the age of 8 years, she was sent to White's
Indiana Manual Labor Institute, a boarding school where she got her hair cut against
her will; she wasn't even allowed to speak her native language (Lakota) there.

At the same institute, she was forced into practicing a religion that she
didn't believe in.
She wasn't the only one who had gone through such an experience,
in fact, thousands of Indigenous children were treated in the same manner in
the light of the Civilization Fund Act of 1819.
See: GOOGLE DOODLE| BLACK HISTORY MONTH| A TRIBUTE TO AUDRE LORDE, A SELF-PROCLAIMED POET, BLACK, LESBIAN AND MOTHER!
This Act provided a necessary
funding to various missionaries and religious groups to establish a system of
Indian boarding schools that forcefully inducted Indigenous children in order
to brain-wash them into abandoning their Indigenous beliefs and heritage.
During her stay in the boarding school, Zitkala learned to
play the violin, but resisted the institutional attempts to force her into
embracing the European culture – a move she protested all her life through
activism and writing.
After returning back to her reservation, Zitkala-Sa wrote a
series of stories titled as "Old Indian Legend" which got published in 1901. This
book was instrumental in bringing the tradition Indigenous stories to a wide
range of audience.
Writing wasn't the only skill she had; Zitkala-Sa was also a
gifted musician. She wrote and composed the first Indigenous American Opera
"The Sun Dane" in 1913. The song details one of the most sacred ceremonies in the
Sioux community.
See: DECEMBER GLOBAL HOLIDAYS| DECEMBER HOLIDAYS 2020 GOOGLE DOODLE| 26+ BEST MP3S FOR THIS HOLIDAY SEASON!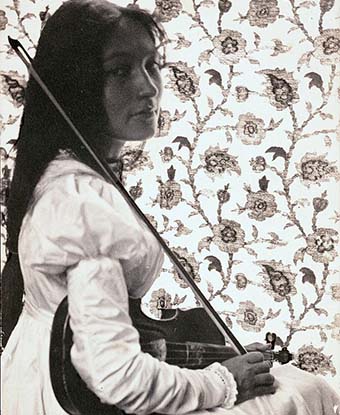 Apart from her creative achievements, Zitkala-Sa was a
long-running advocate for the rights of Indigenous people, most particularly
women. During her advocacy, she co-founded the National Council of American
Indians and also served as a first President of council in 1926. Zitkala-Sa's
activism and writings were influential in the process of historic legislation
including Indian Citizenship Act of 1924 – recognizing Indigenous individuals
born in the United States as citizens of the United States.
In an honor to celebrate and appreciate Zitkala's efforts to
protect Indigenous culture, we have gathered a list of her most popular or Zitkala-Sa's quotes
about life and writing:
Her quotes:
"The voice of the
Great Spirit is heard in the twittering of birds, the rippling of mighty
waters, and the sweet breathing of flowers." – Zitkala-Sa
"I fear
no man. Sometimes I think I do not even fear God." –
Zitkala-Sa
"A wee
child toddling in a wonder world, I prefer to their dogma my excursions into
the natural gardens where the voice of the Great Spirit is heard in the
twittering of birds, the rippling of
mighty waters, and the sweet breathing of
flowers. If this is Paganism, then at present, at least, I am a Pagan." –
Zitkala-Sa
"There
is no great; there is no small; in the mind that causeth all." –
Zitkala-Sa
"I was
not wholly conscious of myself, but was more fire within. It was as if I were
the activity of the fire within. It was as if I were the activity, and my hands
and feet were only experiments for my spirit to work upon." –
Zitkala-Sa
Trending: EVERYTHING TO KNOW ABOUT STAMEN GRIGOROV AND HIS YOGURT DISCOVERY.
To learn more about historic legends and intriguing details
about their life including Zitkala-Sa American Indian Stories, biography, impressions of an indian childhood, books, dreams and thunder, red man, stay tuned to Hayvine and like our Facebook page.
Indeed, it is Google's most memorable animation so far!