"It is
not our differences that divide us. It is our inability to recognize, accept,
and celebrate those differences" – Audre Lorde
February is a month of many things, from the season of love to
the celebration of Black history. Black History Month is observed to reflect and
honor the work of all those great Black individuals who have contributed to the
society, and Audre Lorde is one of them.
Today, Google has dedicated a doodle on Google homepage in honor of U.S Black
History Month and to remember an acclaimed poet, feminist professor, and
activist, Audre Lorde who has been crucial in the Black and LGBTQ+ cultural
movements of 20th century. For
her, poetry is not merely a medium of emotional expression, but it is a tool
she used to raise her voice against racial injustice and discrimination in the
country.
Lorde has written several pieces about civil and social
injustices that shine through our Black history. Her poems, a medium to address
discrimination, highlight the images of sexual or racial fanaticism and African
culture. She believed she was obligated to raise her voice for those "whose
voices have been silenced."
On the same day in 1934 in Harlem, New York, Audre Geraldin
Lorde was born in the family of Caribbean immigrants. She started learning how
to read and write from a very young age with the help of a librarian, Augusta
Baker, who also inspired her profoundly.
Poetry soon became her second language. She stared responding
to people with a poem she memorized. She wrote her first verse when she was in
eighth standard.
Stay tuned to Hayvine to know more about Audre Lorde's zami: a new spelling of my name, your silence will not protect you, the black unicorn: poems, Audre Lorde, poetry is not a luxury, seventeen magazine poem, articles and other pieces of work.
"I literally communicated through poetry. And when I couldn't
find the poems to express the things I was feeling, that's what started me
writing poetry, and that was when I was twelve of thirteen," said Audre Lorde
in an interview.
A smart student, she was the first Black student to ever
enroll in Hunter High School, a public school for intellectually gifted students.
While studying in Hunter, she got her first poem "Spring" published in
Seventeen magazine after it was rejected by the school's literary journal.
In high school, she participated in several poetry workshops
by the Harlem Writers Guild, but observed that she always treated like an
outcast from the Guild. She felt she didn't belong there because she was both
crazy and queer but [they thought] she would grow out of it all. That's why now we have some amazing;
Audre Lorde quotes
Audre Lorde poems
Audre Lorde project
Audre Lorde books
Poem by Audre Lorde and how can we forget Audre Lorde sister outsider.
In 1961, Lorde received her Master's degree in Library Science
from Columbia University. After that, she was employed at New York public
school as an English teacher and librarian, and continued writing poetry
throughout the 60s.
Lorde described herself as "Black, lesbian, mother, warrior,
poet." She emerged as a significant voice in the fight against racism and
homophobia when she published "The First Cities (1961) – her first collection
of poems.
In her writings and Audre Lorde biography, she talked about sexuality and one's
identity as one of her works, while extensively demanding equal rights and racial justice for Black
people– not just in the United States but also across the globe.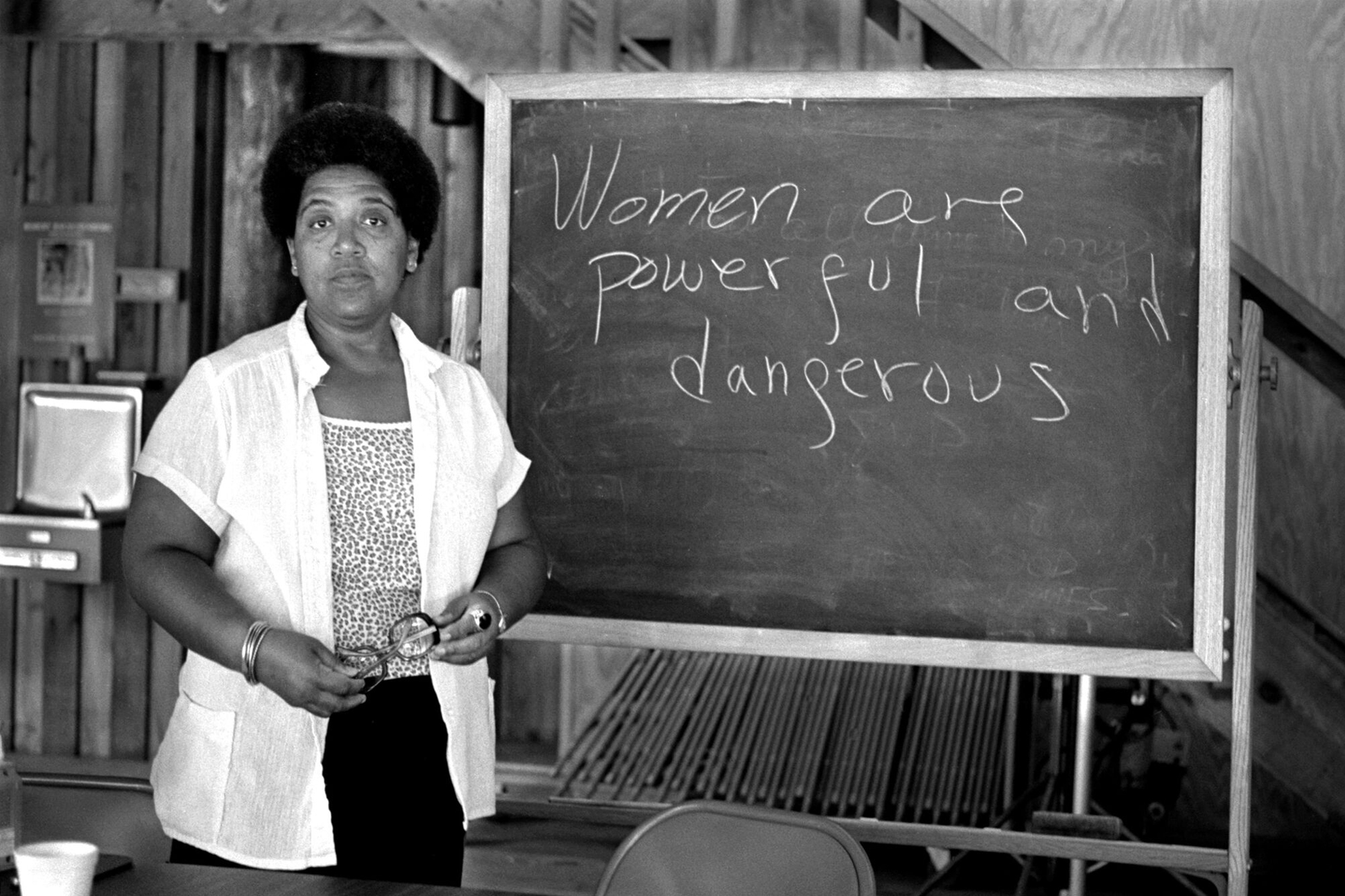 Source: History.com
Between 1984 and 1992, Lorde moved to West Germany and spent
most of her time teaching poetry at the Free University in Berlin. During her
stay, she organized many feminist movements and also held lectures and
workshops to raise awareness about feminism, homophobia, racism, and classism.
She also inspired, groomed, and mentored many Black German women to embrace
their identities. Her guidance turned out to be instrumental in igniting the
Afro-German movement of the 80s.
Poetry wasn't her only crown jewel, in fact, she also received
great acclaim for her prose. Sister
Outsider (1984) is a remarkable collection of her speeches and essays,
including "Learning from the 60s."
As far as her literary achievements are concerned, Audre Lorde
was awarded the American Book Award in 1989 and was also honored as the poet
laureate of New York State through the Walt Whitman Citation of Merit in 1991.
Where did Audre Lorde die?
She died on 17th November 1992 at the age of 83 years.
Throughout her career, she used her writing to voice against
racism, homophobia, and discrimination. She believed that personal identity
isn't shaped by a singular factor, in fact, it is the experiences that
influence each individual. She noted that understanding this concept could be key
in fighting against oppression.
Lorde is considered as one of the significant voices of
intersexuality, as she left a profound impact in the feminist movements all
around the globe by being a wordsmith.
Happy Birthday, Audre Lorde!