Hey folks, Easter is just around the corner!
While coronavirus is still lingering out there, Easter 2021 is
hopefully going to look a lot better than last year.
Have you made any plans about this year's Easter?
If not, don't worry, we have rounded up a list of best Easter
activities for you.
Your children can board on the Easter Bunny Express train, or
you can take them on an Easter egg hunt or a trip to a farm to meet Peter
Rabbit.
Here's everything you need to know about Easter Egg Hunt,
Easter Train Ride, Easter Parade, and other Easter activities taking place all
over the country.
While the Easter events are taking place safely in accordance
with Covid-19 protocols, it's always wise to check ahead for any last minute
changes.
So, get your Easter baskets ready, and hop on over!
Easter-Eggsperience
– Mesa, Arizona
People can have a train ride, an egg hunt, and pictures with
the Easter bunny in this farm's Easter event.
Date: 11th April, 2021
Egg Bowl
– Pasadena, California
The Egg Bowl has arranged over 80,000 colorful eggs spread
throughout the entire field of the Rose Bowl Stadium. In addition to this, the
event includes VIP Bunny Lunch with fun-filled family activities and photography
session with the Easter bunny.
Date: 11th April, 2021
Family
Easter Egg Hunt – Golden, Colorado
On the sound of the bell, your children can hunt for thousands
of Easter eggs dispersed throughout Parfet Park.
Date: 11th April, 2021
Easter
Egg Hunt – Winter Park, Florida
The event has arranged over 14,000 Easter eggs for your kids
to find. These stuffed eggs are scattered throughout Central Park West Meadow.
Isn't it amazing? Even better, there are no admission charges! Don't forget to
bring your Easter baskets.
Date: April 11th, 2021
Easter
Egg-Stravaganza – Chicago, Illinois
In this event, your children can search for both Easter eggs
and stuffed animals for the exciting Easter Egg hunt. There is a photo session
arranged for families to take pictures with the Easter bunny, be crafty, and
enjoy the carousel rides.
Date: April 11th, 2021
Community-
Wide Easter Egg Hunt – Ottawa, Kansas
Each kid will be assigned with at least 20 eggs to find at
this community-wide event taking place at Ottawa University. In addition to
this, the event is also holding carnival games, face painting activities, and
inflatables arranged throughout Kansas.
Date: April 4th, 2021
New
Orleans Mom Easter Egg Hunt – New Orleans, Louisiana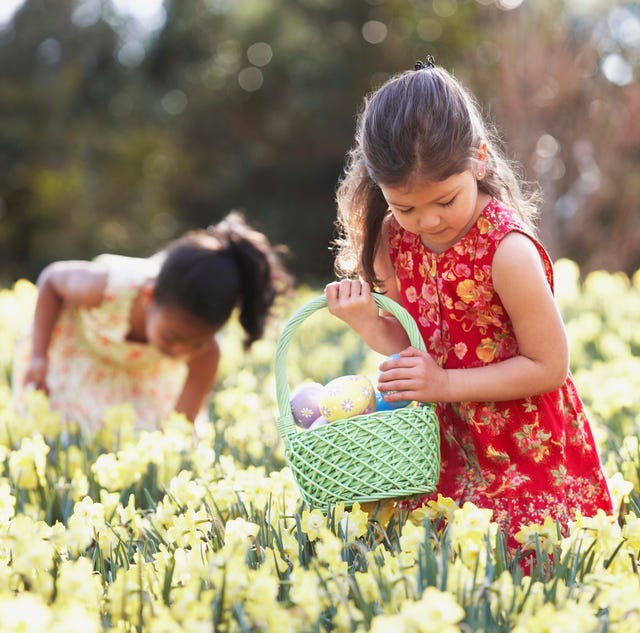 Hundreds of families can participate in this eighth annual
Easter Hunt. Along with it, there will be face-painting, balloon art, good
food, and live ponies.
Date: March 21st, 2021
Village
of Ruidoso's Annual Easter Egg Hunt – Lincoln, New Mexico
Your kids can hunt for over 5,000 Easter eggs scattered
throughout the Cedar Creek in Lincoln National Forest. With a visit from the
Easter bunny and a fire truck ride, your family is sure to have a blast!
Date: April 11th, 2021
Egg Hunt
– Sylvania, Ohio
This event has a lot of fun and creative activities arranged
for your kids. Starting from an art project, your children can hunt for
colorful eggs and win exciting prizes in return.
Date: April 4th, 2021
Easter
Egg Hunt – Portland, Oregon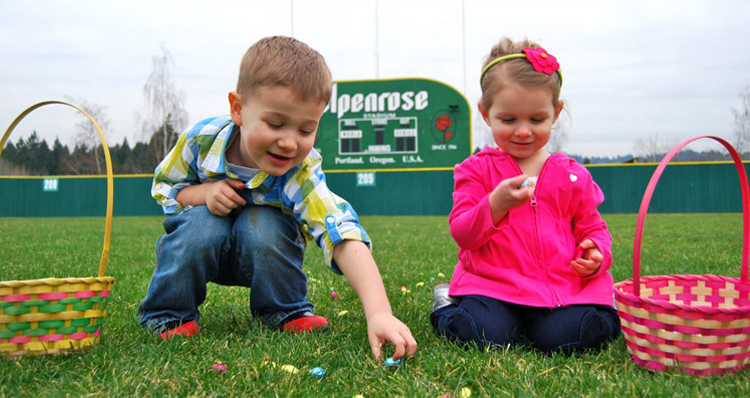 This Easter egg hunt has plenty of eggs and prizes arranged
for your family at Alpenrose Diary.
Date: April 20th, 2021
mEGGa
Hunt – Bainbridge Island, Washington
Your children will have a spectacular Easter evening with over
7,000 eggs and 80 prize eggs hidden across Battle Point Part. Along with this,
you can enjoy face painting, crafts, fun activities, and live entertainment.
Date: April 8th, 2021
The White
House Easter Egg Roll – Washington, D.C
The White House Easter Egg Roll is about a century-old
tradition held every year. There is no admission fees. However, you need to
sign up for a ticket lottery.
Date: April 13th, 2021
Easter
and Springtime Family Fun at Alstede Farms
There is no better way to spend your Easter evening than
taking a scenic hayride around the farm and visiting and feeding cute little
animals. Your kids can also enjoy an exciting Easter egg hunt, exploring the
farm through a scavenger hunt, and taking pictures with the Easter Bunny.
Date: March 27th till April 3rd from
10:00 am – 4:00 pm.
So, are you excited for Easter? Because we are!
Stay tuned to Hayvine and
like our Facebook page for more information about Easter events, activities,
Egg hunts, and many more.