Who else is egg-cited for Easter Sunday 2021?
Festivals are synonymous to happiness, food, decorations,
gifts, and food and more food!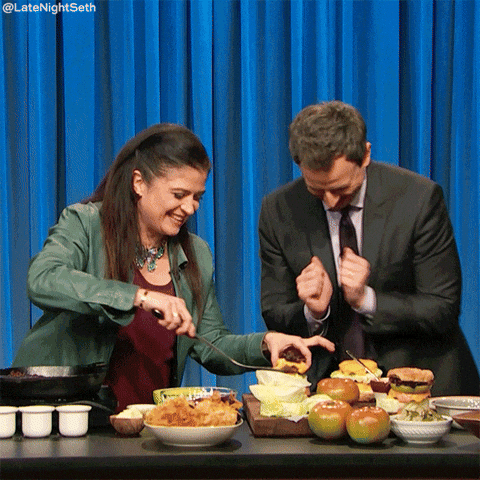 These are the times that foodies live by! Without food,
there's no festival!
So, let's come straight to the point, what are your plans for
Easter Brunch? Do you want to spend all day cooking and washing dishes while others have
a ball outdoors?
Well, we guess you don't!
So, here is a list of the restaurants offering the biggest
discounts on account of Easter dinner in 2021. Take a look at and prepare to gobble up!
Important note: Before making any plans for Easter Brunch 2021, check with your local
restaurant just to be sure if they are planning to open their doors for Easter.
Opening hours may be subject to change.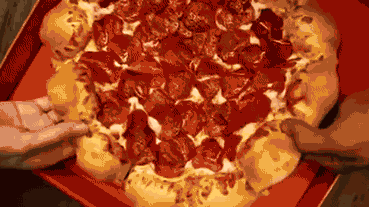 And don't forget to put on your facemask!
Restaurants
open for dine-in and takeout on Easter:
Applebee's
Applebee's will be open on Easter Sunday, and following their
usual Sunday hours. And they also have some Easter-centric deals, go check them
out!
Benihana
The famous Japanese steakhouse will be operating on Easter
Sunday. Their world-famous hibachi and sushi meals are available for delivery,
takeout, and curbside this year.
Bob Evans
Bob Evans is offering Easter "farmhouse feasts" for takeout
and delivery. You can enjoy hickory-smoked ham or light-roasted turkey (along
with sides, pies and rolls)— all from the comfort of your own home.
Bonefish
Grill
Do you like to have a mac and cheese and jumbo shrimp for
Easter dinner? Absolutely! Bonefish Grill has something special planned up for
exclusive Easter-centric menu. Their last year Easter menu included mac and
cheese, jumbo shrimp, wood-grilled fish, salad, veggies, bread, and dessert.
Boston
Market
If you crave for a homemade-style meal in your Easter dinner,
Boston Market is the place you should go to! Last year on Easter, they had
exclusive Easter meals for both family and individuals for delivery, curbside
pick-up, and take-out.
Buffalo
Wild Wings
Well, wings aren't the most controversial choice for Easter
Dinner. In fact, you should go wherever your hunger pangs take you to, and if
you crave hot chicken wings, you know where to go!

The
Capital Grille
The popular steakhouse chain "The Capital Grille" is offering
a three-course meal for take-out this year. But some of the franchises are also
offering dine-in services, so you should check with your local Capital Grille
franchise ahead of plan.
Carrabba's
Italian Grill
If you are in the mood for a tradition Italian meal this
year's Easter, Carrabba Italian Grill should be your next stop! The restaurant
is open for both carryout and delivery on Easter. They are offering Easter brunch deals at discounts.
Cheddar's
Scratch Kitchen
For Easter 2021, the restaurant is offering exclusive meals
for both dine-in and takeout. Last year, they had a variety of fun options in
their menu like family bundles, and there was even free delivery – of course,
depending on your location. Expect something similar this year, too.
The
Cheesecake Factory
Take out your reading glasses, because The Cheesecake factory
has got one heck of a menu for you to read. There's no better way to spend your
Easter's evening than savoring a big piece of cheesecake.
Chili's
Chili's will be operating on Easter Sunday with "safety as
their priority." It's a fun spot to spend your Easter evening with family!
Cracker
Barrel
Cracker Barrel won't let their visitors down on Easter Sunday.
They are open and operating on their usual timing.
Denny's
Denny's is open for dine-in, take-away, and delivery on Easter
Sunday. It depends on how and where you would like to spend your Easter
evening.
Domino's
Pizza
Ummm… Pizza for Easter may be a controversial choice, but what
if your kids want to have a pizza? We mean, cravings have so limit, right?
Thankfully, Domino's will be open to help you out!
Famous
Dave's
Enjoy a traditional ham dinner for Easter this year! On
account of Easter, the chain is offering both curbside and delivery options.
There's a dine-in option available only at limited capacity.
Fleming's
Prime Steakhouse & Wine Bar
You can't really resist the steak, no matter whatever the day
is. Fleming's Prime Steakhouse and Wine Bar is offering both takeaway and
dine-in options on Easters Day.
Fogo de
Chao
The Brazilian steakhouse has exclusive options in their menu
for Easter. So, don't forget to stop by here.
There's no need to look for Easter Brunch 2021 near me, when you have list of exciting Easter brunch packages.
For more information about Easter meals discounts, activities,
and Easter Hunt, stay tuned to Hayvine and like our Facebook page.