Can you stop yourself from screaming your lungs out in a
roller coaster ride?
It's impossible, right? Well, the new Disneyland policies
want you to lower your voices when you ride one!
Part of the fun of riding amusement rides is yelling our
lungs out! But…. This might change soon.
Disneyland is set to reopen on April 30th, but
with major changes. This time the theme parks will be different than they used
to be before, and one major change has to do with… screaming?
Imagine an amusement park with no yells and shouts!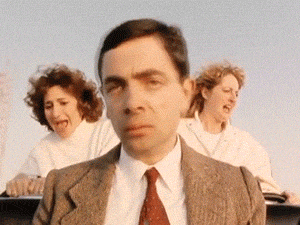 As per the Orange County Register, the Blueprint for a safer
economic policies for California "calls for California business to limit activities
like shouting and raised voices that are known to cause increased spread of
COVID-19."
We all know that most of the yelling and shouting takes
place at those roller coasters and high-speed rides. How on earth can we stop
ourselves from yelling while riding a roller coaster? It's humanly impossible!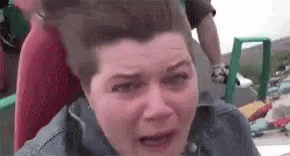 Apparently, The California Attractions and Parks Association
(CAPA)— which represents most of the theme parks in California such as
Disneyland and Universal studios— has stated that face masks, face covering
tools, or changes to ride loading patters will be required in order to
implement restrictions over raising voices and shouting during rides. CAPA
states that these habits can "mitigate the effects of shouting."

"California's amusement parks are excited to responsibly reopen under the
recently released state guidance," said CAPA Executive Director, Erin Guerrero
in a statement. "These guidelines do not require parks to prohibit screaming."
In addition to this, CAPA has also instructed that all guests
will be facing in one direction while boarding the rides. These
newly-introduced policies will be implemented on both indoor and outdoor rides,
including shows. However, individual theme parks are not required to follow
these instructions.
Well, the concept of preventing guests from screaming on
high-speed rides isn't new!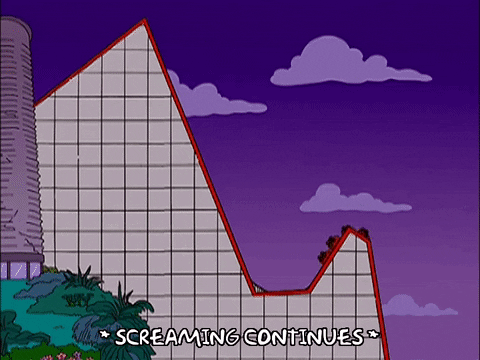 A similar ban has been imposed by a Japanese theme park,
restricting visitors from screaming, shouting, and yelling on the country's
roller coasters and any other high-speed rides. The decision was taken in an
attempt to prevent the spread of coronavirus infection.
The East Japan and West Japan Theme Park Associations
represent big theme parks like Tokyo Disneyland and Universal Studios Japan, including
roller coaster rides-specific amusement parks such as Fuji-Q Highland and
Nagashima Spa Land.
Thanks to this ban, we got the popular phrase "scream inside
your heart," which was used as an instruction on coaster rides in one Japanese
amusement park. No wonder this phrase went viral! Another Japanese theme park
provided guests with screaming stickers to stick on their facemask – an attempt
to add a sense of hilarity to this troubling situation.
Anyways, major theme parks of California – including
Universal Studios Hollywood, Disneyland and Six Flags Magic Mountain – have
been shut down since March 2020.
But from April 1st onwards, theme parks in
California are allowed to reopen at 15 percent capacity in counties that fall
in the red tier of their rating system, and counties that belong to the orange
tier can operate on 25 percent capacity. If the COVID-19 situation continues to
get better, the capacity is likely to go up to 35 percent. However, parks
aren't allowed to operate at a higher capacity during this time.
Disneyland is all set to open for visitors on April 30th
with 15 percent capacity rate. Only Californian guests, however, are allowed to
visit the park at this time.
"The day all of us have long been waiting for is almost
here," said Ken Potrock, president of Disneyland Resort, said in a statement to
press on Tuesday. "We are excited to have more than 10,000 cast members
returning to work as we get ready to welcome our guests back to this happy
place."
Disneyland hasn't made any official statements regarding
this new policy. So, there are no definite guidelines about not being able to
scream on Thunder Mountain, Slash, Space or other ride when the parks reopen.
As of now, it looks like CAPA is only emphasizing on rides loading patters and
necessary mask usage. But, we are going to keep a close track on the details
and will update you as soon as we get one.
So, stay tuned to Hayvine and don't forget to like our
Facebook page.
And remember, scream in your heart only!