Make sure
your Halloween's playlist is creepy, and not crappy!
So, you have that cobweb, carved pumpkin, and
creepy costume all ready, decorations are also on-point, intestine, and worm
looking desserts are all prepared, but what about the music? Are you planning to listen to Mariah Carey or mo3 songs on Halloween?
No offense to all the cuties, but Ed Sheeran's
"Perfect" won't vibe with your bloody zombie costume!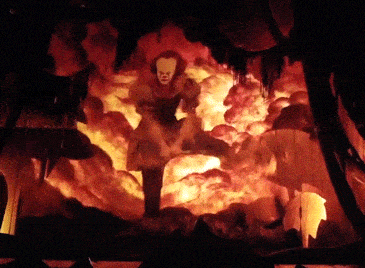 Anyways, don't be spooked about your creepy
playlist! Here are the 15 best ghostly tunes/music/songs you can play at your
Halloween Party to set the terrifying mood all night!
"There
will be blood" by Kim Peters
"Nightmare"
By Halsey
"Look what
you made me do" by Taylor Swift
"Monster
Mash" by Bobby Picket
"Take what
you want" by Post Malone Feat. Ozzy Osbourne and Travis Scott
"Everyday is
Halloween" by Minister
"Bury a
Friend" by Billie Eilish
"Ghostbusters"
by Ray Parker Jr.
"Time Warp"
by Rocky Horror picture show
"Somebody's
watching me" by Rockwell
"I was a
Teenage Werewolf" by the Cramps
"I put a
spell on you" (REMIX) by Screamin' Jay Hawkins
"Haunted" by
Beyonce
"WitchCraft"
by Frank Sinatra
"Cry me a
River" by Justin Timberlake
HAPPY
SPOOKIEST HALLOWEEN FOLKS!