There's no love greater than a mother's love. She loves you
unconditionally with all of your flaws, and no one else could possibly tolerate
our constant whining like she does, right?
So, as Mother's Day is around the corner, spoiled kids
around the world must be planning to surprise their mothers, assuming they can
repay the person who brought them into this world. We mean, come on, even Elon
Musk – the world's richest man – can't undo the damage he did to his mother's
vagina when he smashed out of it. Okay, let's just not go there, but you get
the point right?
There's nothing in the world that could possibly repay all
the blessings our mothers have been bestowing upon us since our birth. And no,
that same-old card and a flower combo won't be enough!
Anyways, that brings us to the current burning question:
what would be the perfect Mother's day gift?
We know finding the perfect gift for mothers can be tough,
especially when you're so bad at it. We mean, look at these individuals, they
tried to make this day special for their mothers but ended up completely
ruining it – and that, too, in the most hilarious ways!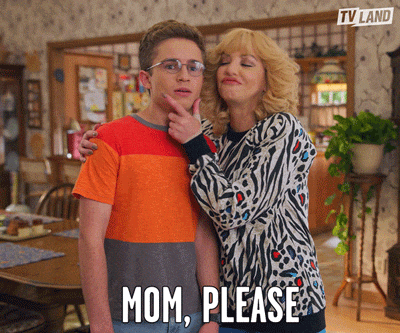 Honestly, considering the generous, kind, and lovable nature
that mothers are generally known for, they don't even care about these superficial
things; all they want is your love, respect and appreciation.
And if you're looking for something to surprise your mother with
this year, be sure, be VERY sure, not to include the following ideas while
choosing gifts for your mother:
Before moving on, we would like to have your opinions on who
you think had the worst Mother's day from the list. So, be sure to pay close
attention to it.
This kid, who decided to gift her mother a piece of toilet
paper taped on another paper
Source: Buzzfeed
This kid who only has two reasons to love her mother…
Source: Buzzfeed
These siblings who didn't believe in taking each other's
suggestion for Mother's day gifts
Source: Buzzfeed
This kid who wrote a brutally honest thankyou card for his
mother
Source: Buzzfeed
This kid who decided to save some money on Mother's day
card, and used an engagement card instead.
Source: Buzzfeed
This kid who believed that her mother is special because of a very SWEET reason
Source: Buzzfeed
This son who took the entire concept of Mother's day wrong!

This husband who had to give his wife a mother's day card… because he clearly didn't have any other option! Well, there are women who deserved to be appreciated for looking after some men-children!
Source: Buzzfeed

This kid who was clearly not good with words!

This kid, who wanted to buy her mother some beer… well, it doesn't look like beer, dear!
Source: Buzzfeed

This kid, who's passionate about gifting her mother a spa day! Well, full points on the intention, though!
This son, who stayed up all night, probably celebrating this
day with some other woman.
This daughter, who clearly has a way with words
This Pizza Hut who clearly didn't understand the point of
this day
This dedicated son who just couldn't resist
This dad who was just so messed up!
So who do you think had a worst Mother's day? Let us know in
the comment section below. Also, check out our Facebook page and find articles
on mother' day 2021 gift ideas, mother day card, happy mother day messages and
best mother day gifts.
Happy Mother's Day greetings to all the mothers out there!