A Netflix's murder mystery left fans craving for more!
The streaming giant has no shortage of engrossing crime
dramas that involve power, sex and investigations. Keeping true to streaming's
usual fashion of crime series, Netflix' latest hit series Who Killed Sara? has viewers tied in knots. The Mexican crime
series was released on March 24th and became an instant success, trending No.1
on the streaming site.
The ten-episode series revolves around murder, infidelity
and betrayal at the hands of a powerful crime family: the Lazcanos.
The Mexican crime drama follows the murder of a young girl
named Sara Guzman, who was connected with a powerful crime family the Lazcanos
and was mysteriously killed in a parasailing accident. Her brother, Alex
Guzman was charged for her murder under false pretenses. Returning from prison
after six years, Alex seeks revenge against the Lazcanos who he believes is
responsible for his sister's murder. While the storyline seemed like a typical
revenge story at the beginning, things become bloodier, leaving everyone
scratching their heads and wondering who exactly killed Sara.
Surprise! Surprise! Season 2 just dropped on Netflix and
took the entire internet by storm. And as expected, the season finale leaves
viewers with more questions than answers. But don't worry, it seems like the season
3 is already in the works.
Here's everything we know about season 3 of Who Killed Sara?
What is
the release date of season 3 of Who Killed Sara?
The streaming giant hasn't yet revealed any details about
the future of the series. With season 2 having dropped just yesterday, it's
probably too soon to predict the release date of season 3. But… We have our
reasons to believe season 3 will most likely happen. Netflix renewed the series
for a second season just within five days of its streaming. So we can assume
that season 3 will mostly be a 2021 release. We will update this blog with its release
details as soon as get the green light. So stay tuned!
What
will be the cast of season 3?
Source: Insider
In addition to an interesting plot, Who Killed Sara? features a cast of talented actors that might be
familiar to avid viewers of Mexican soap operas and television series.
Check out the list of all cast members featured in season 1
and 2 of Who Killed Sara?
Manolo Cardo as Alex
Gines Garcia Millan as Cesar
Carolina Miranda as Elisa
Alejandro Nones as Rodolfo
Cluadia Ramirez as Mariana
Eugenio Siller as Jose Maria
Juan Carlos Remolina as Sergio
Ximena Lamadrid as Sara
Since Netflix hasn't yet renewed the series for its third
season, it's hard to confirm whether all of these actors would be reprising
their role in the next season. We will know more after the announcement for the
series renewal.
What
will be the plot of season 3?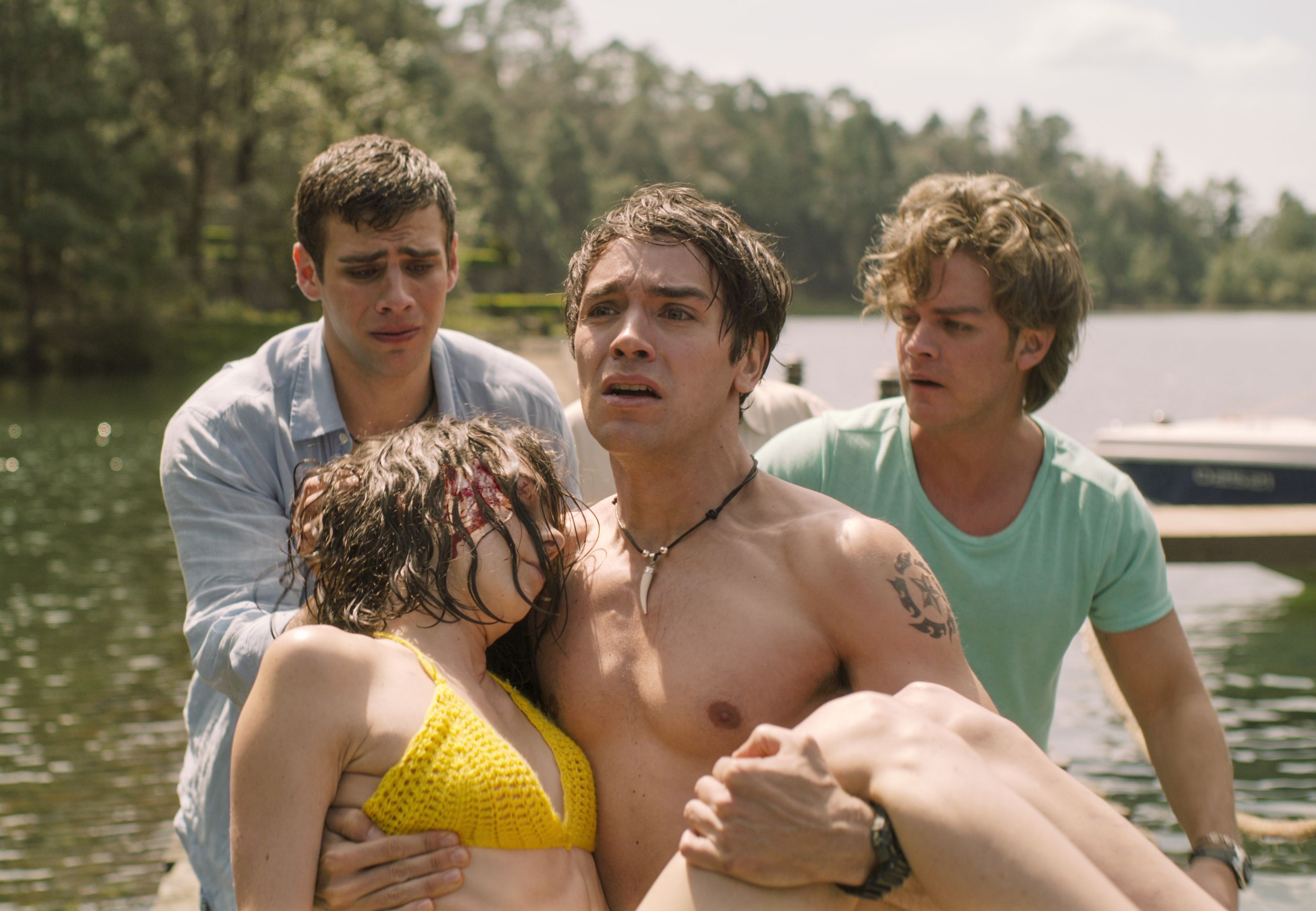 Source: Insider
Well, we don't know for certain, but things are getting
pretty messed up for the Lazcanos. The trailer of season 2 shows Alex delving
more into her sister's past, learning some shocking details about her
connections with one of the members of the family.
He even finds a human skull in the backyard of Sara's house,
raising speculation whether she was also involved in the family's crime
business. We learned that Chema's surrogate Clara and Sara's former best
friend Marifer are basically working together. But for what? It is another
mystery that is yet to be uncovered. But the most shocking reveal is Elisa's
abduction, which has left us with so many questions like who is responsible
for her abduction? Is she still alive? Does her abduction have anything to do
with the sex trafficking ring? Guess we have to wait till the release of the 3rd
season to find out!
Is
there any trailer for season 3?
Well, no! We know the obsession, but hold your horses, man!
It's going to take at least a few days till Netflix releases their plans for
future seasons of Who Killed Sara?
We
know that it's hard to wait, but what's the fun without anticipation? It takes
at least a week for a streaming service to renew any series, till then we have
to sit tight and hope for the best.
Just by the way, have you
seen season 2 of Who Killed Sara, Netflix series? Do
you like it? Share your reviews with us in the comment section below. Just to
make you clear that Who Killed Sara? Is totally unrelated to"who killed Sara on arrow" or "who killed Sara
lance in arrow." Don't mix these two shows up. And also like our Facebook page
to get the latest updates of the best movies on Netflix, Netflix movies 2021 and best shows
on Netflix.