Jane Fonda is a woman who doesn't hesitate from expressing
her sexual preferences!
She's a strong and independent woman who knows what she
wants!
In an interview with a media organization, Jane Fonda, the
83-year-old actress and activist, got pretty open about her preferences in bed.
She didn't hesitate to talk about what she's looking for an intimate
relationship.
Well, it's something that nobody has ever expected.
While talking about her relationships, Fonda revealed that
she doesn't want to be in a relationship. She said, "I don't want to be in a
relationship, a sexual relationship, again. I don't have that desire."
However, she has some crazy fascination with sex! The 83-years-old
Diva revealed that she is interested in having sex with younger boys.
"I fantasize that I meet a professor or a researcher,
somebody in that line who is really6 capable of loving, of cherishing a woman,
so that I could test myself and see if I could show up."
While she does low-key admit that she is willing to be in a
relationship, she says that there's only one tiny problem: she is into younger
men.
"The problem is that, like a man, I would want a younger
man. Isn't that awful? It's a thing about skin. I would want a younger man, and
I'm too vain," Jane explained.
Well, that's undoubtedly a Jane Fonda thing!
Source; People
Jane also revealed that her previous relationships have made
her believe that she's not truly "capable" of love or intimacy.
She believes that the reason why her previous marriages
didn't work out is because of her! "It's not them. It's me. If a guy had come
along and said, 'Come on, Fonda, show up,' I would have run away scared. I was
attracted to men who never would have done that to me because they couldn't
necessarily show up themselves. I didn't know that at the time, but I know,"
the Grace and Frankie star said.
However, she is optimistic about the future, and hopes that
her future relationship may take her to a "new path."
In fact, Fonda believed that one of the reasons why she
commits into a relationship is because she feels that the person would take her
to new path. She's interested in those men who are capable of teaching her news
and "whose lives are different" from hers.
The activist guru has been in several unsuccessful
relationships. In her autobiography, she writes that she lost her virginity to
actor James Franciscus when she was 18. In 1950s, she was in a relationship
with car racing manager, Giovanni Volpi and in her 60's she was with actors Warren Beatty,
Peter Man, Christian Marquand, and William Wellman Jr.
She got married to a French director named Roger Vadim.
After divorcing him, she married activist Tom Hayden in a free-form ceremony
near her residence. The couple has a son together named Troy O'Dnovan Garity.
In 1988, Fonda and Hayden separated over the Christmas
holiday. During her divorce proceedings, Fonda was in a seven-month
relationship with soccer player, Lorenzo Caccialanza.
In 1989, Fonda tied the knot with CNN founder Ted Turner at
a ranch near Capps, Florida. The pair decided to part ways just four days into
the new millennium.
During an interview with a media organization in 2018, Fonda
opened up about her past relationships and said that she felt like she had to
seek men's validation in order to prove herself worthy of a relationship.
Sometimes, she attributes it to her mother's early death, which left her
without a female mentor. As a result, she started getting drawn towards "alpha
males," some of whom made her feel like she's inadequate, despite her
professional success.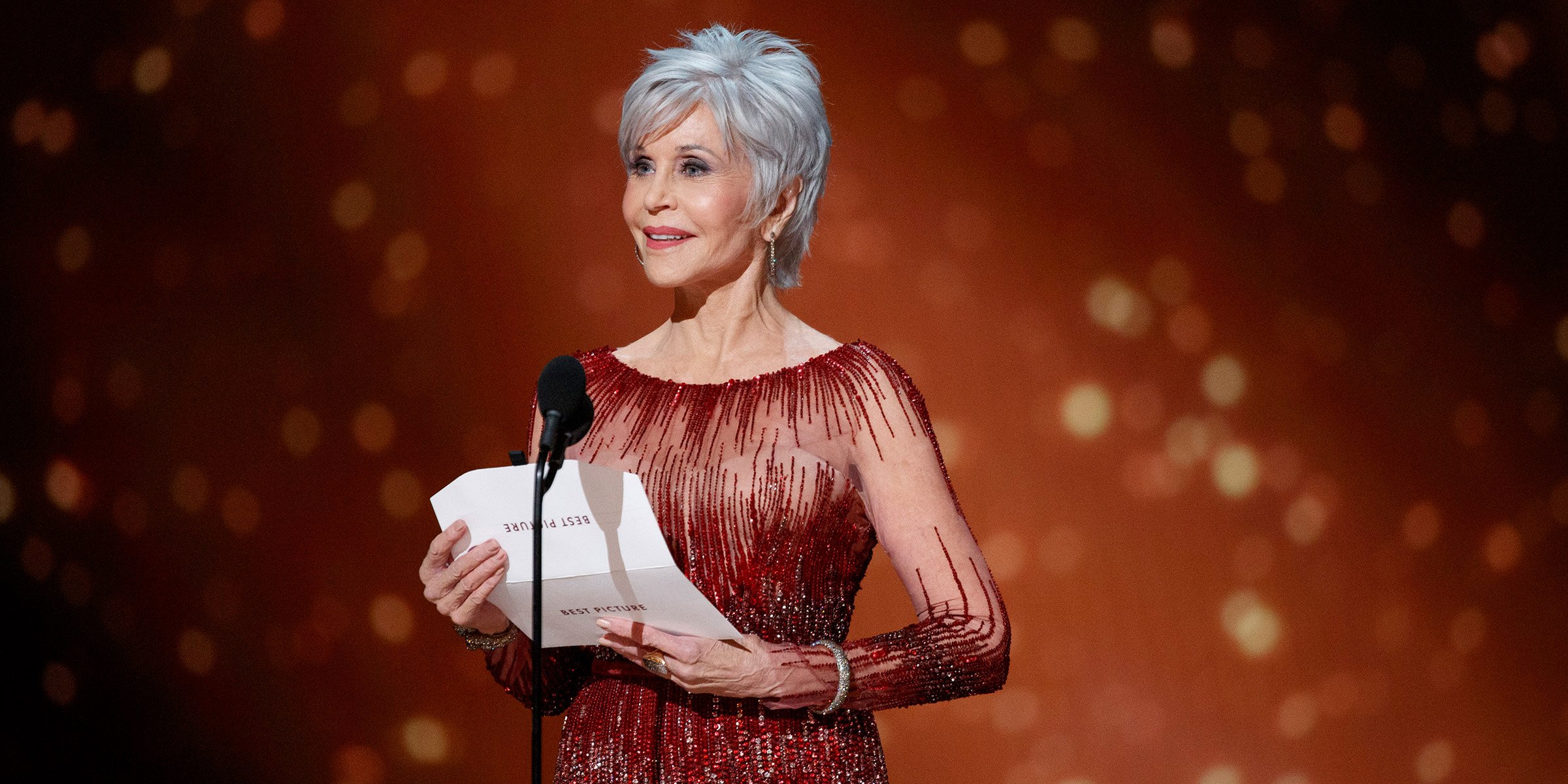 Source: People
Fonda remained headstrong throughout her tumultuous relationships,
and saw those situations as a failing of men in her life: "Some men have a hard
time realizing that the woman they are married to is strong and smart and they
have to diminish that, because it makes them feel diminished. Too bad we have
defined masculinity in such a way that it's so easily shamed."
Jane was pretty clear that she doesn't have any plans to get
hitched in the near future, it seems like she knows what she wants and she is
pretty confident about it. You go, girl!
The 83-years-old was arrested a day before when she earned
her lifetime achievement award. Apart from acting, she's a political activist, environmentalist, and
former fashion icon. She has plenty of things in her plate to do, and she doesn't
need men to keep her occupied anyway! What do you think? Share your thoughts
with us in the comment section below.
Stay tuned to Hayvine and like our Facebook page as we bring
exciting news and stories about your favorite celebrities.