With lagging sound, awkward zoom mishaps, and technical
glitches, the 78th Golden Globes ceremony had no shortage of awkward
moments to make viewers cringe to the core.
It means that there wasn't only "Oh, crap! I need to make a
virtual speech" awkwardness but also "Oh, shit! I forgot to mute me" panic.
Basically, it was a disaster-fest!
Well, let's be honest, technical problems and zoom fatigue are
inevitable in a half-virtual ceremony! After all, we spent the entire past year
on Zoom, so we know that even the best laid out plans can go awry! Unless Elon
Musk comes up with something better, we have to deal with it no matter how
tedious it gets.
Besides, there were some incredibly moments too – Chloe Zhao's
historic win, Barb & Star's cameo, dogs, kids, TV dominated wins, Jane
Fonda, Boseman's posthumous win and some pretty gorgeous fashion (all eyes on
Anya and Angela). But still, all those technical difficulties, Zoom cringes, and
exhausted celebs made this event one of the most unique ceremonies in terms of
awkwardness!
Here are the most awkward moments from 2021 Golden Globes:
Regina
King's dog was about to poop on live TV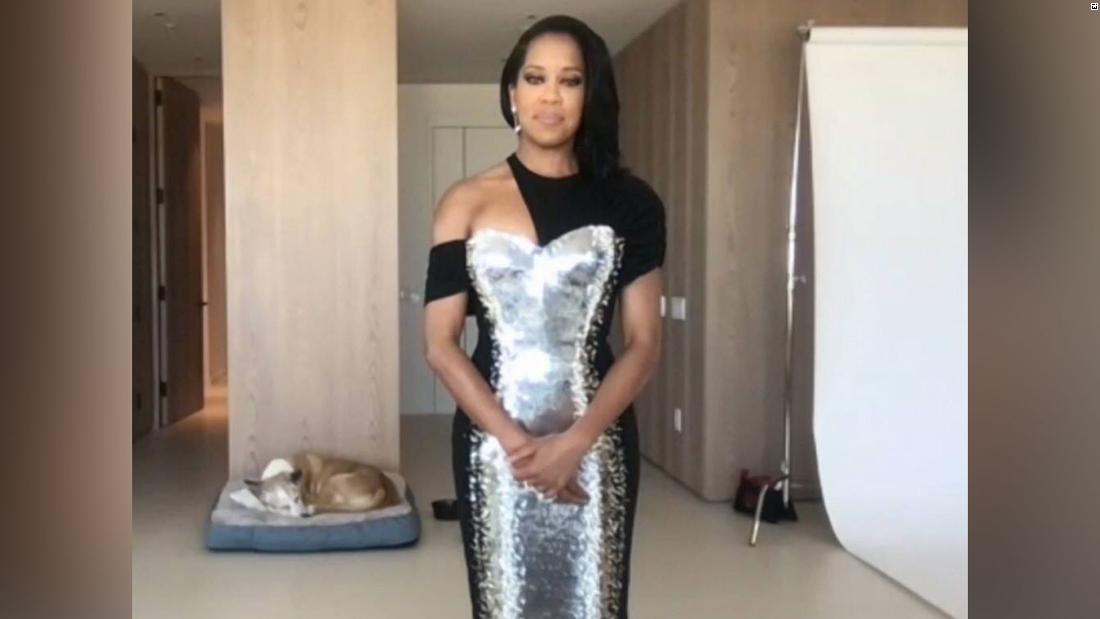 We don't exactly know how to describe it, but there was a dog
behind her when Regina King was giving her pre-show interview. Halfway through
the interview, her dog appeared in the frame (which was actually cute) and the
next thing we see is him walking towards the bed and it felt like he was about
to poop. Obviously, she didn't notice because it was all going on behind her
back, but it was one hell of an "Oh, Shit!" moment!
Daniel
Kaluuya forgot to unmute himself
Wohoo! Daniel Kaluuya was the first winner of the ceremony!
But, when the camera shifted towards him so he could make his acceptance
speech, all we saw were his moving lips and no sound!
This incident was particularly awkward, mostly because of
recent controversies against the Hollywood Foreign Press Association (a
committee responsible for selecting winners for Golden Globes) for their lack
of diversity and their treatment of Black people.
Plus, Kaluuya won the award for his portrayal of Black Panther
chairman Fred Hampton, who was previously silenced and erased in his real life.
Kaluuya handled the situation smoothly and when the awards' team fixed the
glitch, he came back hilariously, saying, "You did me dirty! Am I on? Is this
on? Can you hear me now?
Jason
Sudiekis made an acceptance speech in tie-dye hoodie
Now that's what awards from home ceremony actually look like!
Let's be honest, not everyone is camera ready, not even if you
won an award for best actor in a musical or comedy series. We mean, come on,
it's just an acceptance speech, let's get done with it, even if it's going to be
streamed by millions of people. This is not us saying, but it looked like this
is exactly what Sudeikis might be thinking while accepting this award for his
role in Ted Lasso.
He delivered a rambling acceptance speech in a hoodie, which
almost felt like winning a highly sought-after Golden Globe award wasn't much
of a big deal for him. That's the reason why many fans are wondering if his
current state of mind had something to do with his recent divorce.
But again, we relate to him. After all, he was coming live
from London, and it was 2 a.am there.
Catherine
O'Hara's flop comedy attempt in her acceptance speech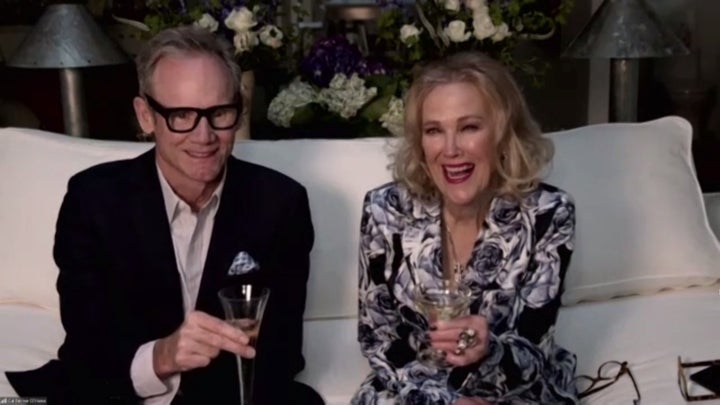 Blame its timing or the bit itself, but Catherine O'Hara
really made us awkward with her acceptance speech.
While accepting her award for "Best Performance by an Actress
in a TV series- Musical or Comedy," she tried to get some laughs by acting as
if "she played off" by her husband but because of some poor video quality. The
bit didn't land and viewers were left scratching their heads wondering what the
hell is happening.
Tracy
Morgan mispronouncing a movie name
So, Tracy was responsible for announcing the best score award
category, and the winner was the animated movie Soul. And we don't know the reason, but he pronounced Soul like "Sowl" (maybe because it has
been a very long three hours). However, he realized the mistake and intended to
correct it, but it was too late because the winner's acceptance speech had already
started.
So, which of these moments did you find most awkward? Let us
know in the comment section below! Also, like our Facebook page as we bring
latest Hollywood stories and interesting news about celebrities to your
timeline.