A boy commits gruesome crimes; a lovesick girl follows him
on TV; they exchange letters and here begins an epic love story!
No, this is not a plot of any Hollywood movie, it actually happened
in reality- the guy is America's most notorious serial killer and the girl was an
editor of a teen magazine who fell for him.
Related: The shocking similarities between Richard Ramirez, Bonnie & Clyde and Jack The Ripper!
If you have watched the latest docu-series Night Stalker: The Hunt of a Serial Killer
on Netflix, you already know about Richard Ramirez's inhuman crimes, his
satanic beliefs, and the women who used to write him letters and visited him in
prison during his tumultuous murder trials.

While there's only a brief mention about Doreen Lioy in the
Netflix docu-series, she played a significant part in the serial killer's life.
The couple tied the knot in 1996, when Ramirez was on death row in San Quentin
State Prison in California after being convicted of a series of murders, sexual
assaults, burglaries, and more across Los Angeles and San Francisco in 1985.
Related: Night Stalker – The Hunt for a Serial Killer – Stream it or skip it?
Here are five unknown facts about Doreen Lioy and her serial
killer husband, Ricardo Leyva Munoz Ramirez:
Doreen Lioy
was attracted to Ramirez's "vulnerability."
Doreen Lioy was a freelance editor of a teen magazine from
Burbank California when she started dating Ramirez. She used to send her
several love letters shortly after he was apprehended and sent to prison where
he awaits for the trials in 1986.
Lioy was thoroughly following Ramirez's crimes on TV and developed
a sense of empathy towards the serial killer. According to a statement of a
reporter covering Ramirez's story, Lioy was initially got attracted to the
"vulnerability" she observed in Ramirez in media reports of his crimes.
See: What facts they didn't reveal in the documentary Night Stalker.
Lioy
reportedly visited his lover in prison at least four times a week
People can find love in unexpected places and at unexpected
times! But nobody would have thought to fall in love with a convicted serial
killer who was serving a death row in prison. Call it love or an
attention-seeking stunt, Doreen Lioy used to visit her lover at San Quentin four
times a week.
Doreen
Lioy went against her family to marry Ramirez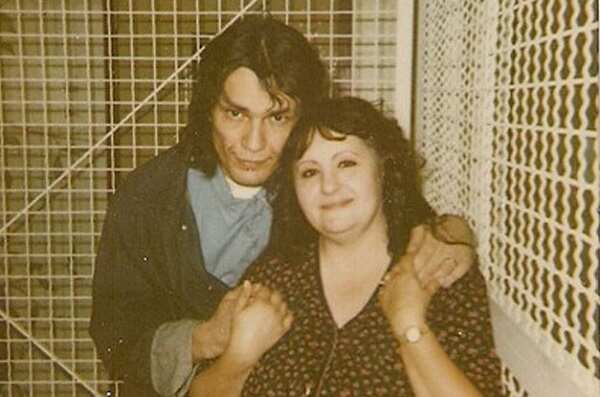 Obviously, getting a family's approval for marrying a former
criminal is difficult, let alone if he's a serial killer! Doreen Lioy was madly in love with the convicted killer and rapist and of course, her family wouldn't
approve her relationship.
While talking to a media organization, Lioy's twin sister
disowned her and said, "Its unfortunate for me that I have been linked with all
of this. I was taken aback by the news. To be related by birth is fine…. I
don't want to be part of this. It has been a painful event for the family."
Related: Five facts about Anastasia Hronas – the only survivor!
Ramirez
proposed Lioy in 1988
It was the serial killer himself who decided to take this
relationship a step further. In 1988, he proposed to Lioy but the couple didn't
get married until 1996. Their 15-minute wedding was attended by Ramirez's
brother, sister, niece, lawyers and the writer who wants to write a book
proving that Ramirez was innocent.
The bride, Lioy wore a short white dress and he gave Ramirez
a platinum band because a self-proclaimed Satanist doesn't like to wear gold.
Doreen
Lioy separated after 13 years of marriage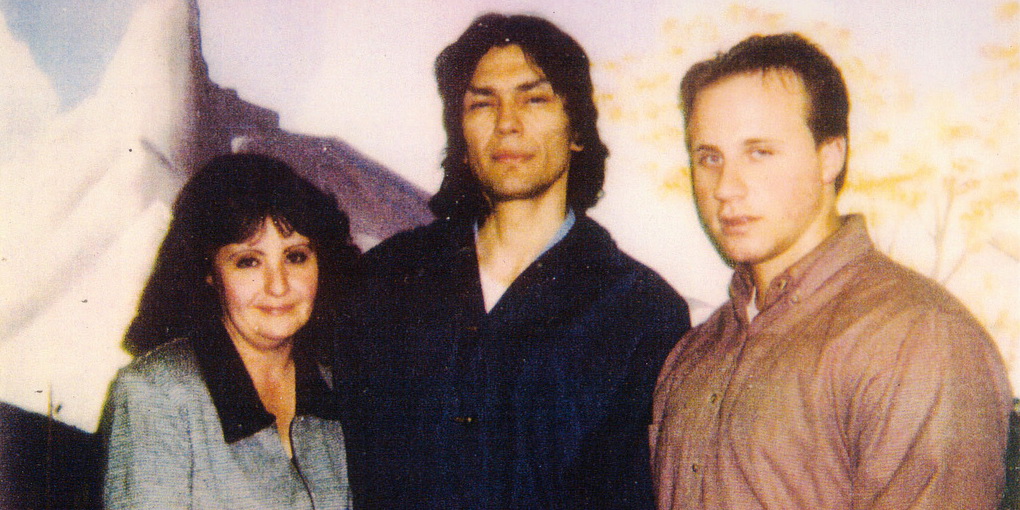 Despite her apparent true love for Ramirez, Lioy's affection
for his self-proclaimed Satanist and convicted serial killer husband started
fading, as she decided to part her ways after about 13 years of marriage.
Lioy has broken his ties with Ramirez after learning about a
crime he committed in 1984, where he raped and murdered a 9-year-old girl in
San Francisco.
She never talked about his relationship in public after
Ramirez proved guilty of that crime in 2009. It was until 2013 when the news of
their separation started making rounds in the media when nobody showed up to
claim the dead body of Ramirez after he died alone in prison.
During his final years in prison, Ramirez refused to take
any personal visitors in 2010, hinting that the couple had already been
separated by that time.
If you already feel overwhelmed, here's top 20 viral memes and reactions of Night Stalker for you.
Like our Facebook page to learn more about the unknown facts
about Night Stalker Richard Ramirez and his vicious crimes.