Look what they made her do!
The cunning, crafty Ginny and Georgia are going head-to-head
with their newest enemies: Taylor Swift fans.
The mother-daughter duo already had so much on their plate to
deal with in the first season of Netflix's latest drama 'Ginny and Georgie,'
which dropped on the platform on Wednesday, and now they have to deal with yet
another drama involving a disappointed Taylor Swift and her angry bunch of fans.
For those of you who are still unaware about what Ginny and
Georgie did to unleash the unforgiving wrath of Swifties, well, they joked!
In the finale episode of the season 1, "The Worst Betrayal;
Since Jordyn and Kylie," mother Georgie (played by Brianne Howey) takes
interest in the love affairs of her daughter Ginny (Antonia Gentry), and
inquires about whom is she dating now, to which the rude Ginny replies, "What
do you care? You go through men faster than Taylor Swift."
And that's exactly what has triggered Taylor Alison Swift and
her fans!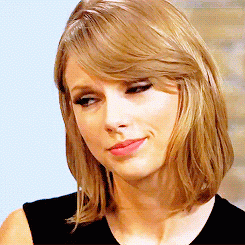 Obviously, Taylor Swift fans would never miss any dialogue
involving their ideal, and they quickly flocked to twitter to call out the show
for being downright misogynistic and sexist.
They also criticized the show
creator, Sarah Lampert, its writers and Netflix for their contribution in
encouraging such sexist jokes – that too when the world is celebrating women's
history month! Ooops, that poor timing!
Here's how Swift fans are reacting to the show's sexist joke:
Soon, "Respect Taylor Swift" started trending on Twitter with
over 50,000 tweets, which prompted a response from the legend herself. On
Monday, the Look what you made me do
singer took to twitter to respond to the joke herself.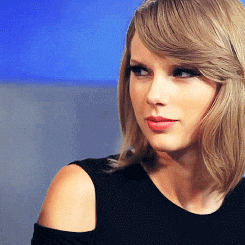 She wrote, "Hey Ginny & Georgia, 2010 called and it wants
its lazy, deeply sexist joke back. How about we stop degrading hard working
women by defining this shores shit as FuNnY.
Also Netflix after Miss America
this outfit doesn't look cute on you… Happy Women's History Month I guess," she
tweeted along with a screenshot of the joke under criticism.
And soon after that, the cancel culture began!
After Swift's tweet, already outrageous fans started leaving
negative reviews of the show on popular review sites such as IMBD and Rotten
Tomatoes in an attempt to bring down its viewership – the same tactic adopted
by toxic fans to promote cancel culture, so it's important to highlight that it
may not be the best way to show your rage.
The viewers are now boycotting the Netflix's series, calling
it "misogynistic," "disappointing", saying that it promotes "women keeping
other women down." The show currently stands at an average audience score of
10%, and it's gradually decreasing with each passing day.
Oh no, that's what you get for picking up a wrong fight with a
really right group!
This is not the first time Taylor Swift has responded to the
misogynistic jokes raised against her about her love affairs. Back in 2013, she
flung back at Tiny Frey and Amy Poehler's comments on that year's Golden Globes,
where the duo joked about her being taking "time out" from dating.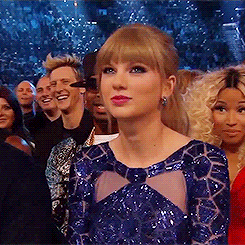 "There is a special place in hell for women who don't help
other women," she said in an interview with a private media organization two
months after the event. "For a female to write about her feelings, and then be
portrayed as some clingy, insane, desperate girlfriend in need of making you
marry her and have kids with her, I think that's taking something that
potentially should be celebrated…. and turning it and twisting it into
something that is frankly a little sexist."
The American singer and songwriter has been a subject of slut
shaming and sexist jokes for years, but she has remained headstrong and faced all
criticism like a true champ. She also talked about the misogynistic attitude
towards her in the same Netflix documentary that she mentioned in her Monday's
tweet.
"I am trying to be as educated as possible on how to respect people,
on how to de-program the misogyny in my own brain. Toss it out, reject it, and
resist it," she explained in the documentary titled "Miss Americana" released
in 2020 on Netflix.
It's high time we should clap back at those who try to
suppress women with their misogynistic jokes and sexist remarks. It's 2021,
think of something better or go home!
What do you think about this whole incident? Share your
thoughts with us on our Facebook page and don't forget to hit the like button.