Kanye West is rolling in money!
The 43-year-old rapper has accumulated a net worth of $6.6
million, a massive increase in the amount previously declared by West in April
2020. All credit goes to his sneaker and
clothing brand, Yeezy!
According to Bloomberg, the brand is valued between $3.2
billion and $4.7 billion by UBS Group AG. The report revealed that West's total
worth has boomed to around $6.6 billion. Woah, the dude is really racking the
dough!
The brand's collab with Gap is expected to hit stores this
summer and "could be worth as much as $970 million" of the brands value, as per
Bloomberg report. In 2020, the Heartless
singer singed a 10-year contract to sell and design apparel under the label of
Yeezy Gap. West has full ownership and creative influence over the company.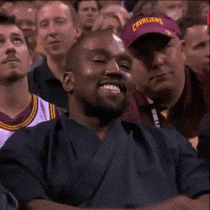 According to the agreement, West will sell and craft items
for kids, women, and men. The deal excludes footwear, as Yeezy's partnership
with Adidas is going to last till 2026.
And if that wasn't not enough, the rapper also has $122
million in stock and cash and made around $110 million from his music album,
along with $1.7 billion worth of his other assets, which also include his
estranged wife Kim Kardashian's SKIMS business.
Kim Kardashian filed for divorce in February, citing
irreconcilable differences. The couple had four children together: North (7), Saint
(5), Chicago (3), and Psalm, who will turn 2 this May.
The latest boom in the brand's value could be because of Kim
Kardashian's recent Instagram post, where she was seen jogging in a pair of
Yeezy's sneakers. Fans speculated that she might be considering to get back
with West or maybe it was her way to show support to her estranged husband.
But actually, she was promoting her own brand, as Kanye had made
her a part owner of Yeezy after she rejected an offer from a knock off version
of the brand.
"A brand offered me a million dollars to a post on some of
their clothing," said Kim in an interview. "And they typically knock off Yeezy."
Even though Kanye told Kim to accept the offer, considering
the amount of money she was getting, she refused. On Mother's day, as a token
of appreciation, Kanye presented her an envelope with a million-dollar check
and a note that read, "Thank you for always supporting me and not posting."
"The rest of the envelop consisted of a contract to be an
owner of Yeezy," said Kim.
So, any association of Kim with the Yeezy brand doesn't
indicate that she's getting back with West; instead, she'd be promoting her own
brand.
It's likely that Kim's net worth might also have boomed,
following the increase in Yeezy's value.
Last year in April 2020, West declared that his net worth
was more than $3 billion in a response against Financial magazine Forbes, which reported that his net
worth is much lower than he claimed.
While West has crossed the billion dollar landmark in terms
of his wealth, the publisher reported that he was worth $1.3 billion at that
time.
Despite the publisher's claims, West insisted that his net
worth is higher, he said, "It's not a billion. It's $3.3 billion since no one
at Forbes knows how to count."
Guess he was right all along… He made double the amount he
had last year!
Although the reports of their split made a lot of fuss over
the internet, the reality of their break up has been "especially tough" for the
43-year old rapper.
"Kanye has been trying to throw himself into work the past
few weeks, but it's been hard to stay focused with the split weighing on him,"
a source close to the couple revealed last month. "Kim was always Kanye's dream
girl – even before they got together – so the thought of her not being his wide
anymore is a lot to take in."
Source: People
Kim is seeking joint physical and legal custody of her and the
children she had with West. As the couple is going through divorce proceedings,
they are hoping to keep this entire process drama-free, "Kanye had moved out of
the family mansion before Christmas," a source told.
Before filing for divorce, SKIMS owner had had enough with
the famous artist's "unpredictable outbursts" in public. In July 2020, things
started getting intolerable between the couple, particularly when West ran for
a presidential campaign and had a breakdown while discussing about aborting
North in front of the public. The problematic statements prompted Kim to seek
for professional advice from popular celeb divorce attorney, Laura Wasser.
The 40-year-old reality TV star has been in conversations
with "her financial advisors to figure out an exit plan that would be best for
her whole family," a source said in January. "Kim has had all of her and
Kanye's financials and properties ready to be split, it's a very fair deal for
everyone."
Anyways, with Kanye achieving the $6.6 billion net worth
landmark, he surpasses Oprah Winfrey ($3.5 billion), Robert F. Smith ($6.5
billion and David Steward ($3.9 billion to become the richest Black person in
the American history. Michael Jordan stands at fifth place with a net worth of
$2.2 billion.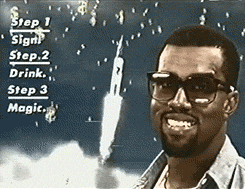 What are your thoughts about this news? Let us know in the
comment section below. Also, stay tuned to Hayvine and like our Facebook page
as we bring exciting news about Hollywood celebrities.