America's everlasting Queen of Tejano, Selena Quintanilla
was brutally shot dead in 1995 by the President of her fan club when she was
only 23 years old.
The younger millennials know her as the most admired Mexican-American
singer whose sense of fashion we used to idolize and whose dance moves we used
to perform in our bedrooms.
Long before she became a Grammy-winner and record-breaking
music icon, Selena Quintanilla was just a young girl raised in Lake Jackson. It
wasn't just the death of a famous singer, but the death of several dreams and
inspirations that have been put to end with the artist.
She might have left us too soon, but her
legacies continued with various tribute albums, movies (the biopic Selena,
starring Jennifer Lopez), makeup and clothing line, wax figures and statues. Netflix's scripted drama "Selena: The Series" is another tribute adding to the list.
The series has two parts, and each part
consists of nine episodes that are about 40 minutes long, featuring Selena's
life story and her journey to stardom. Part one reflects the singer's
childhood, her early years on the road as part of the Tejano band Selena y Los
Dinos, and the making and release of her two first albums, Selena (1989) and Ven Conmigo
(1990).
There's only a brief mention of Yolanda
Saldivar, the former nurse and her fan club' President, who later killed her.
And honestly, just the mention of her name is enough to outrage you while
strangely also making you wish that the story ends differently this time.
The 1997 biopic provides an overview of
Selena's life, introducing her as a fully formed star who later met a tragic
end. But the Netflix's series takes us back to her childhood, when she was just
a small-town girl with big dreams, featuring the first 20 years of Selena's
life and her rise to fame in more detail.
Despite having more time and space for an extensive look at the artist's life, the series somewhat fails to capture all
the details of her life, leaving viewers more informed about her family members
than the artist herself!
The first episode features an
eight-year-old Selena— played by Madison Taylor Baez— whose talent and passion
for singing drives her father, Abraham, to begin a family band. While Selena
and her siblings are more inclined towards American pop and rock music, their
father insists them to sing Tejano music, making Selena, the youngest of her
siblings, a lead singer, her brother A.B the bassist, and sister Suzette the
drummer.
At the end of the episode, we learn that
it was her father's idea that the group should perform around Corpus Christi
and South Texas.
The first episodes highlight her family's
struggles and the environment she was raised in. There are sequences where her
father battles with his pride as his family is forced to use food stamps after
facing a loss in their restaurant business. In another scene, Selena and her
siblings had to sleep on a mattress on the floor of her parent's room, as they
move into a smaller place because of financial setbacks. After that, their
financial status starts getting better when the family begins to perform at
local events such as weddings and birthdays.
While the show's primary focus is on
Selena, it feels like we have learnt more about her family members than the
singer herself! For example, her brother A.B and sister Suzette get plenty of
moments to stand out throughout the show. Being the only male member in the
group, the responsibilities—to solve the problems and move the band forward—mostly
fall on A.B (portrayed by Gabriel Chavarria). The show reflects his struggles
as an aspiring songwriter and producer, who later juggles his own
responsibilities as a father outside of the band. In later episodes, it was
certain that Selena's success couldn't be possible without her brother. Even
her record executives believe that if A.B hadn't continued writing hits,
Selena's dream of creating an English crossover album would have been hanging
by a thread.
Similarly, Selena's sister Suzette also
plays a major role in Selena's career; she was her best friend who was also
struggling with self-doubts regarding her role as the band's drummer. But by
the time Selena and group prepare for the release of debut albums, (more than
halfway through the show), it felt like we barely know the person it's about.
Here are five shocking facts about Suzette Quintanilla and her husband Bill Arriaga!
Honestly, creating a show about a most
beloved star like Selena is a challenging task in itself. Considering that most
of her life is well documented and known to the public, it's difficult to tap into
new grounds and offer something unique to the viewers in the form of a documentary.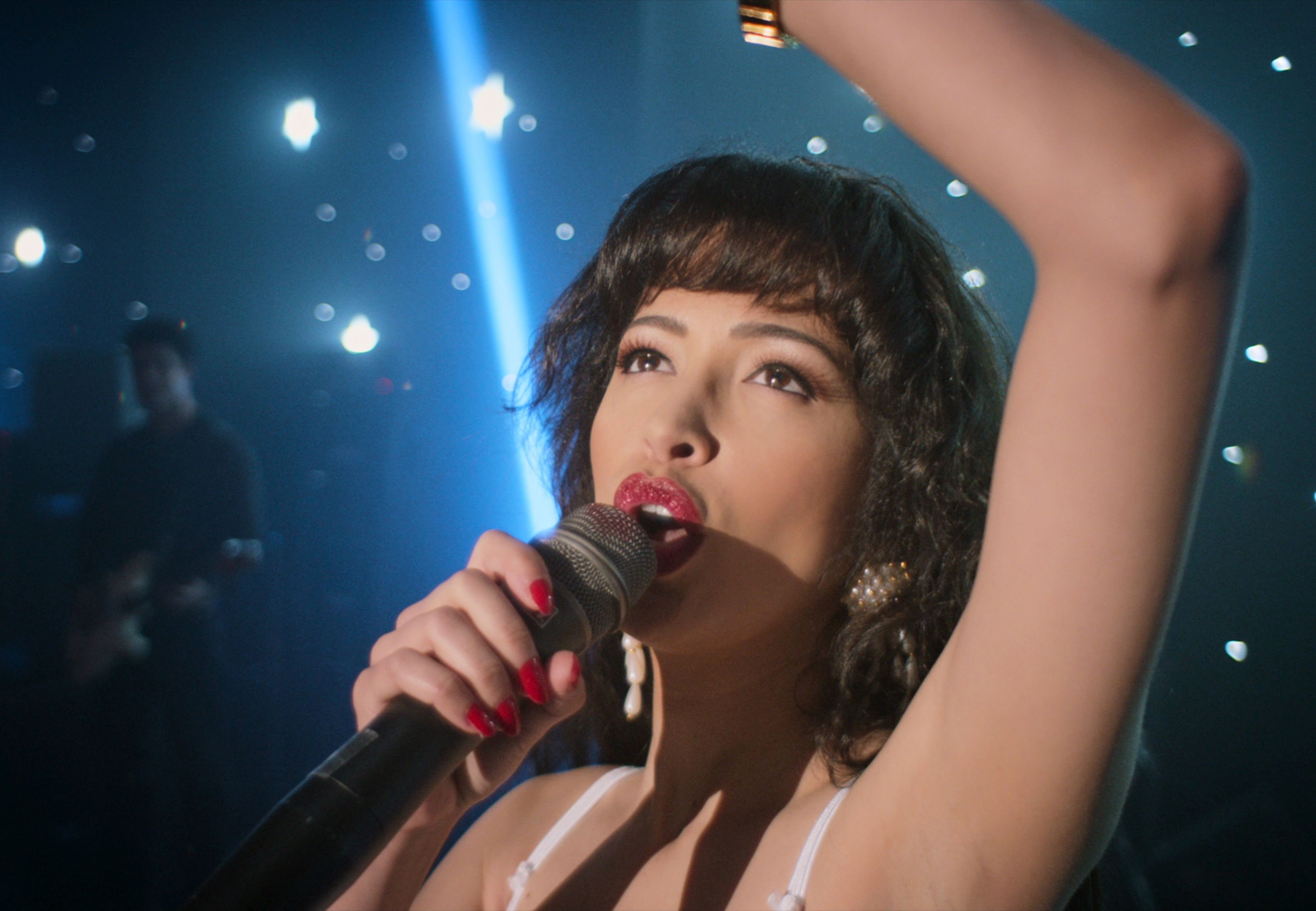 For example, we won't be surprised to see
the young artist becoming a fashion figure after she showed her interest in
clothing and makeup. Similarly, viewers won't care about the rising tension
between the two lovebirds Selena and Chris Perez, knowing that they will get
married, nevertheless.
All in all, the series offers a
bittersweet watching experience. It's a delight watching Serratos recreating
Selena's signature dance moves and to hear as A.B plays the first notes of what
would become one of her most popular singles, "Como La Flor."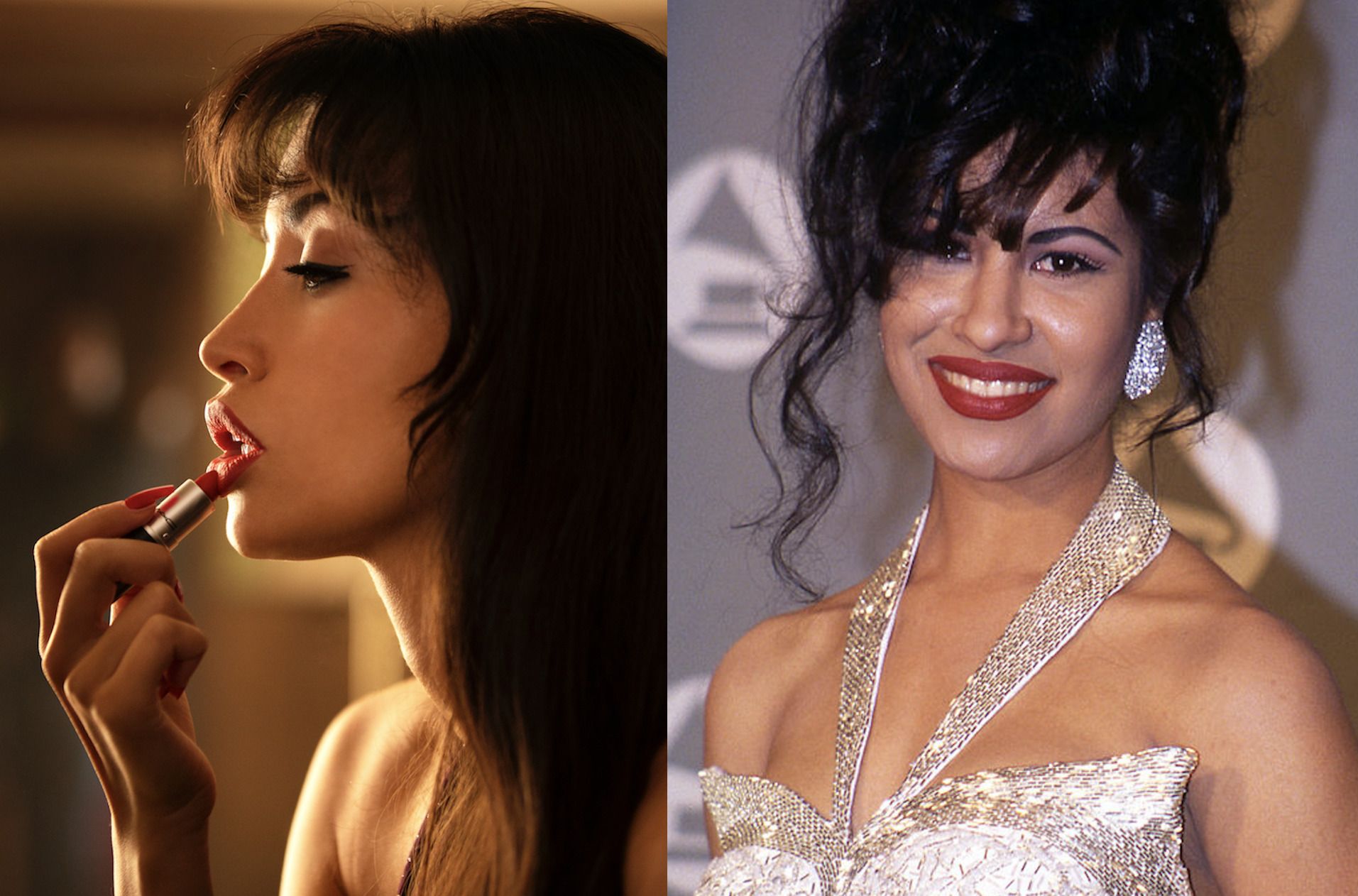 With Selena:
The Series, Netflix is trying to humanize the Selena we know to have been
shot dead tragically. For newbie fans, the series offers a great way to get
familiar with Selena's life story and some of her lesser-known songs such as
"Besitos" and Sukiyaki" and to fall in love with her all over again!
While the first half of Selena's documentary sets the
stage for what's to come next, it is quite a disappointment. Fans wanted to
learn more about her as a person, not just as a singer! They also failed to
show that Selena's brown skin and curves were what made her relatable to most
of her fans. Hopefully, the final episodes of Selena on Netflix will show a more in-depth portrayal of the artist following up to her death.
Stay tuned to Hayvine for some more insights and details about Selena Quintanilla's death and Selena's real life!