Netflix's latest docu-series "Night Stalker: The Hunt for a
Serial Killer" takes us to the streets of Los Angeles in 1980s, where a
ruthless psychopath serial killer was on the loose and leaving disconnected
dead bodies across the city.
Related: Night Stalker – The Hunt For a Serial Killer Trailer!
The horrific true-crime series documents the crimes of
Richard Ramirez (dubbed as "Night Stalker" by the media), who terrorized the
city from the spring of 1984 until his arrest on 31st August 1985.
This four-part documentary is told from the perspectives of investigators,
survivors and police officers, along with some news footages to reflect those
horrifying times in California and Los Angeles.
Related: Five shocking facts of Anastasia Hronas – the only survivor!
But here's the thing; does this documentary tell us the
whole truth about Richard Ramirez and his gruesome crimes?
Well, not entirely! Read here why!
Here are some shocking facts and unknown truth about
America's most notorious serial killer Richard Ramirez:
Richard
Ramirez and his vicious murders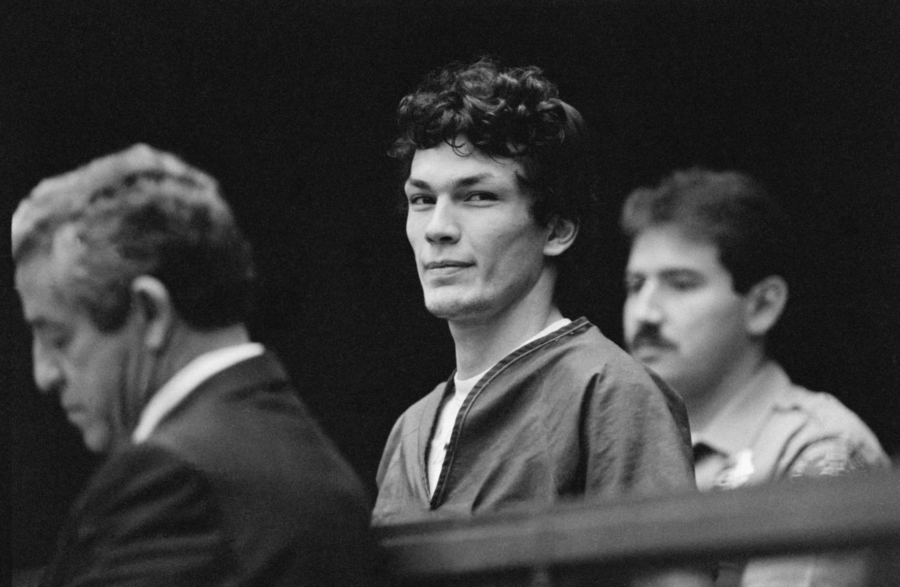 Richard Ramirez was a monster disguised as a human being. He
was a ruthless psychopath who didn't feel any remorse or guilt for his gruesome
crimes. Netflix's series delves deeply into how gory and bloody his murders
actually were.
He broke into the house of his victims, killed men, raped
women, even children, and always made sure that he could see the terror in the
eyes of his victims.
He once raped a mother in front of her 3-year-old son. He
mutilated and decapitated his victims' bodies; he even once cut out the eyes of
Maxine Zazzara and took them with him as a sort of souvenirs.
Detectives often referred to him as an "enraged killer"
because of how brutally and viciously he killed his victims. He slashed the
throat of Patty Higgins and almost decapitated her. Florence "Nettie" Lang, 81-year-old
woman was beaten to death by a hammer.
He used
to have snacks after every murder
Detective Frank Salerno says in the docu-series, "he got
uncomfortable after killing someone – he would take the time to have a snack.
That's a pretty sick individual."
Indeed, he was! When he went on a rampage in San Francisco,
Bay Area, he entered the house of Peter Pan; killed him and raped his wife,
Barabara. Once done with the killing, he ate everything from the fridge, puked
out some of it on the kitchen floor and masturbated in their living room. He
drew a satanic symbol on the wall before leaving the house.
He was a
pedophile
Richard Ramirez was not only a ruthless rapist and murderer
but also a pedophile. He didn't even spare children. In the later days of his
crimes, there were reports of children being taken from their houses in the
middle of the night, sexually assaulted, and then abandoned.
Related: Where's Anastasia Hronas now and how she managed to catch Ramirez.
In 1986, he broke into the house of a six-years-old
Anastasia Hronas while she was peacefully sleeping in bed. He abducted and took
her into an abandoned house where he repeatedly sexually assaulted her.
He then left her on a nearby gas station and even made sure
that she got safely home. Anastasia Hronas, one of his survivors, was crucial
in identifying Ramirez later on.
Several reports suggested that he even sexually assault a
child he encountered in the house during a burglary. But there is also one unknown truth about Richard Ramirez, read here!
Richard
Ramirez was a believer of Satanism
Richard Ramirez was a complicated serial killer; it wasn't
like he was extra smart or intelligent, actually, he did not follow any pattern
that made it difficult for detectives in linking all the mysterious crimes
happening in the city to the doings of a single man.
But then he started leaving pentagrams, written with
lipstick on the wall and the body parts of his victims. Investigators concluded
that the killer is a believer of Satanism. He was the devil in the city of
angels.
He even made his victims swear on Satan instead of God.
During his trial, he displayed a pentagram on his palm after pleading not guilty
and said, "Hail Satan."
He
married Doreen Lioy while he was on death row in 1996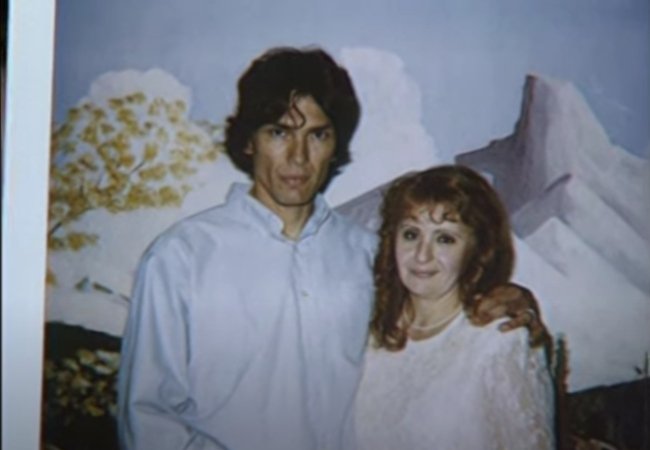 Doreen Lioy was a freelance magazine editor who fell for a
notorious killer, Richard Ramirez. She used to send several love letters in
1893, shortly after he was apprehended and imprisoned.
Related: Five shocking facts of Dianne Feinstein, Night Stalker!
Lioy was thoroughly following media coverage of Ramirez's
crimes and was oddly attracted to his "vulnerability." She even visited him at
San Quentin at least four times a week. Ramirez proposed to her in 1988 but
they didn't get married until 1996.
If all of this is too much to take, check out the top 20 viral memes and reactions of Richard Ramirez, Night Stalker!
Did you like the information? Like our Facebook page as we
reveal more about Doreen Lioy and her killer husband Richard Ramriez.