A treat coming up for BlinkPink stans! Now forget fall foliage, pumpkin spice lattes, and anything else that would make you excited about October.
K-pop girl group Blackpink has been garnering a lot of attention and likes from all across the globe. With a growing global following, Blackpink has become one of the fastest-rising and successful music sensations from South Korea. In 2019, their outstanding performance at Coachella marked the group's successful debut at any US festival that also inspired Netflix original documentary, "Blackpink: Light Up the Sky."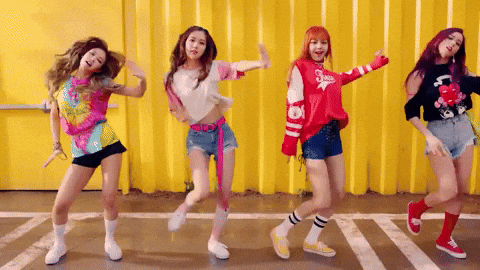 Directed by Caroline Suh, the documentary follows Blackpink's rise to fame and status as being the first female Korean group to ever perform at Coachella.
This past summer, Blackpink received global criticism over the placement of the Hindu God Ganesha in their video song "How You Like That." Despite setting a record high views of more than 80 million just within 24-hours on Youtube, the video became the center of accusations for cultural appropriation and blasphemous for Hinduism. Though, they redeemed their mistake by editing out the statue and also apologized citing that it was an "unintentional mistake."
Maybe, Netflix's documentary is an attempt to reinforce the group's devoted fandom "Blink" after this video blunder and a sort of spiritless album debut this month.
There's no denying that K-pop is expanding beyond South Korea, as Asian and American audiences are now equally dispersed in the top 10 rankings of K-pop consumption on YouTube.
Even if this latest Blankpink's documentary fails to perform well on Netflix, the collective K-pop fandom will still remain intact!
"Light Up The Sky" is expected to drop on Netflix on October, 14th…