'Let the greatest tournament begin!'
The internet is going crazy over the first trailer of "Mortal Kombat," a much-anticipated reboot of a popular game franchise of the same name. Labelled as "red band
trailer," it features a lot of iconic characters and fatalities from the game
series, including Kano's heart rip and Lui Kang turning into fire.
The movie is R-rated, and why wouldn't it be? After all,
there's no Kombat without slicing of heads, ripping of hearts, and plenty of
knife action!
Directed by Simon McQuoid and produced by James Wan, the
upcoming movie is the latest addition to the long list of movies and TV shows
based on the game franchise. Unlike its previous underperforming 1995 and 1997
movies, McQuoid is intending to bring some of fans' most favorite Kombatants
and fatalities – an ultra-violent face-off between characters in the most
bloody and gruesome way possible.
The script is written by Greg and Dave Callaham, who also
worked in the newly-released DC movie, Wonder
Woman 1984.
Ahead of the movie release, here are four shocking facts you
need to know about Mortal Kombat's
cast, story, and characters:
It has a
plethora of characters
Warner Bros' Mortal
Kombat 3 features almost every well-known Kombatant. Check out the complete
list of Mortal Kombat characters and cast members:
Lewis Tan stars as a protagonist Cole Young
Chin Han as Shang Tsung,

Joe Taslim as Bi-Han also known as Sub-Zero,
Mortal Kombat Ludi Lin as Liu Kang, Josh Lawson as Kano,
Tadanobu Asano as Raiden,
Jessica McNamee as Sonya Blade,
Tadanobu Asano as Raiden,
Jessica McNamee as Sonya Blade,
Max Huang as Kung Lao,
Mehcad Brooks as Major Jackson "Jax" Briggs,
Hiroyuki Sanada as Hanzo Hasashi also known as Scorpion,
Sisi Stringer as Mileena.
It
features signature gore and violence of game series
The game franchise is known for its violence, including
vicious murders and ridiculously over-the-top finishing moves. And much for
fans' entertainment, the movie also features the same.
Related: 'MORTAL KOMBAT CHARACTERS| WHO'S IN WHO'S OUT IN THE OFFICIAL RED BAND TRAILER?
The trailer is labeled as restricted "red band" trailer, which
means that it has plenty of Mortal Kombat-style violence: Sub-Zero shattering
Jax arms, Scorpions ripping people' heads, and Kano ripping out the heart of an
unfortunate character.
But nothing matches the cruelty of Sub-Zero stabbing a person with
a sword made out of his own blood! The movie's iconic villain, Sub-Zero is like
a darker version of Disney's character Elsa. Okay, maybe not, but gosh, those
are some sick scenes!
Mortal Kombat 2021 trailer introduces a new character, Cole Young
The first thing that comes to your mind after the fighting game series and watching the
trailer is "who is Cole Young?" in addition to other interesting and playable characters.
In the trailer, we see him as an MMA fighter
with a dragon-shaped birthmark. It turns out that he is the chosen one to
appear in the great Kombat. We know that the movie villain, Sub-Zero is after
him, which means he is of great importance.
To put it in simpler terms, he is
our protagonist who is supposed to save the earth from the opponents of
OutWorld.
One of the main characters from the previous movies is missing
in the trailer: Johnny Cage. He is a star-turned fighter and protagonist in the
previous movies. It would be pretty bizarre to have the latest "Mortal Kombat"
movie with Johnny Cage. Perhaps it's exactly what Cole is supposed to be. Who
knows? We have to wait till 16th April to find out.
The
trailer also features Sub-Zero's iconic "Get Over Here!" dialogue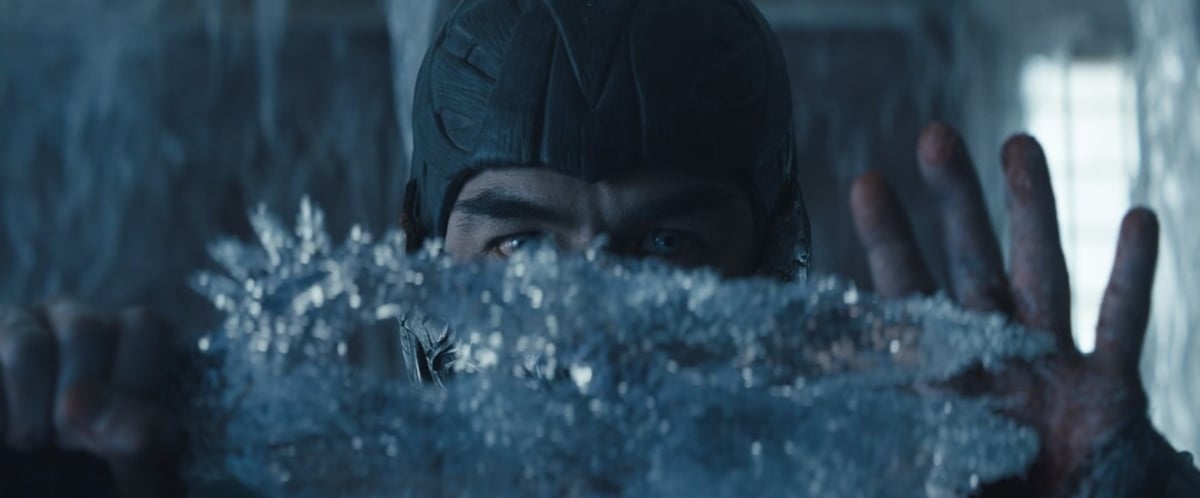 The overall trailer looks pretty dope! It resonates well with
the game's storyline, gory theme, and violent tone. But if this isn't enough
for you, McQuoid and his team have decided to incorporate iconic features from
the game with dialogues like "Get over here!" and "Finish them!" And that's
when the movie successfully sold to its long-running fandom!
Related: FIREFLY LANE: KEY DIFFERENCES BETWEEN KRISTIN HANNAH'S 2008 NOVEL AND THE MOVIE!
The trailer ends with Sub-Zero uttering three of his most
popular words from the entire Mortal
Kombat franchise: "Get over here!" Indeed, the ending of this trailer is
enough to get us on board. How about you?
Share your thoughts with us on our Facebook page and don't
forget to hit the like button, as we bring more information about the upcoming Mortal Kombat the movie, including its plot, actors, behind-the-scenes, Mortal Kombat HBO Max, Mortal Kombat 11 PS4 and many more.