Nobody does romance better than the Koreans!
Yes, we're not kidding!
Anyone who has watched the popular Netflix K-drama "Love
Alarm" would second that.
If you have ever been in love, you know how incredibly hard
it is to express your feelings and all the things that go inside your heart,
right? Confessing your love to someone is like a do or die situation: either
you are completely in or completely out of your crush's life. And that's
exactly why we chicken out.
But what if there was a simpler way of letting someone know
that they are special? What if there was an Love Alarm app that allowed you to see which
person in your surroundings is in love with you?
Well, Netflix's K-drama Love
Alarm is based on the same premise! Are you wondering when is Love Alarm season 2 coming out or what is Love Alarm season 2 release date? Have you listened to sun on love alarm, song kang love alarm?
After leaving viewers with a cliffhanger ending in season 1, Love Alarm is back with a season
installment. Prepare yourself for more drama and, of course, more romance!
See: BIGGIE SMALLS| WHAT THE NETFLIX'S 'BIGGIE I GOT A STORY TO TELL' DOCUMENTARY DID NOT REVEAL ABOUT THE NOTORIOUS B.I.G!
Here's everything you need to know about Love Alarm season 2,
cast, ending and more:
What is
the release date of season 2?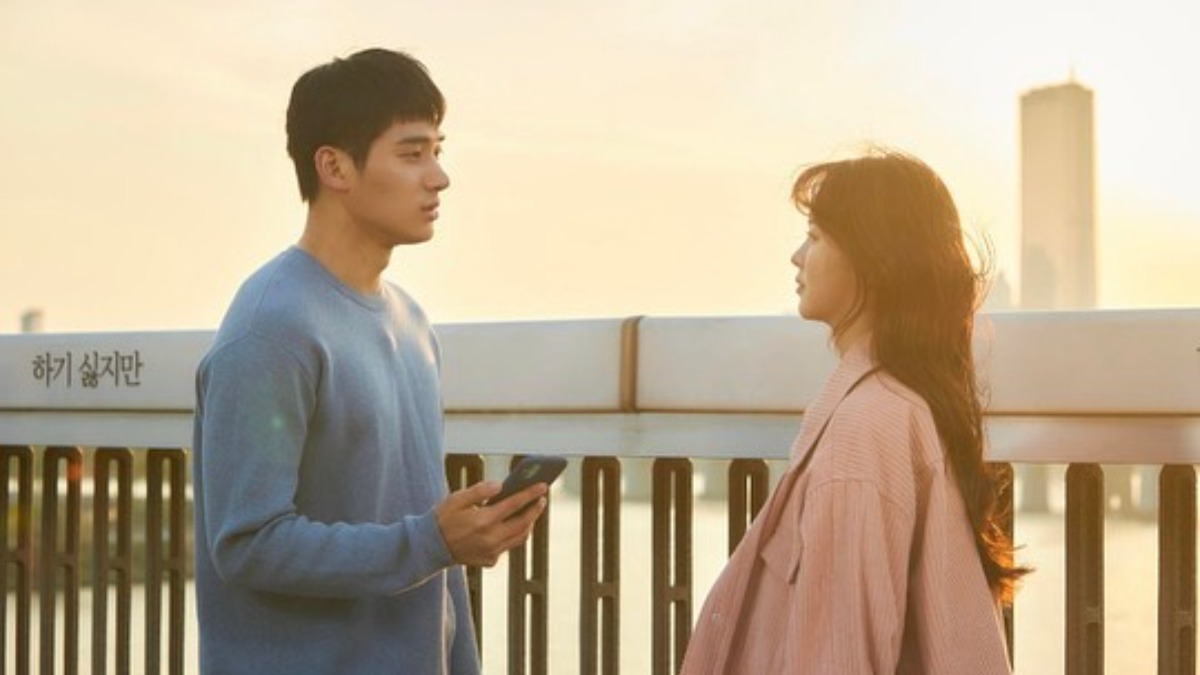 K-drama fans were disappointed and heartbroken after learning
that season 2 will be slightly delayed. Yes, you guessed it right: it was
because of Covid-19. The second installment of the show was originally slated
to release on 22nd August, 2020.
Now, we're glad to report that the streaming-giant has
finally announced the official release date for season 2 of Love Alarm, which
is on Mach 12th, 2021! Yaaayyy!
Is
there any trailer for season 2?
Yes! Along with the plot details, Netflix also released the
trailer for the second season of Love Alarm. You can check it out below:
Cast of
Love Alarm Season 2: Who is in it?
See: FANS REACT TO ADAM DRIVER AND LADY GAGA'S HOUSE OF GUCCI SKI PHOTO!
All the main Love Alarm cast members of Netflix's original series Love
Alarm are set to reprise their roles in the show's second installment.
Love Alarm episodes stars Kim So-hyun as Kim Jo-jo, a hardworking and
dedicated high school student who is bright and cheerful despite her family's
tragic history.
Jung Ga-rum plays a male protagonist of the show named Lee
Hye-Young. They are joined by Song Kang as Hwang Sun-oh, Go Min-si, Song
Seon-mi, and Shim Yi-young.
See: THE LOST PIRATE KINGDOM NETFLIX: 5 SHOCKING FACTS THAT MAKE IT A MUST WATCH!
We all know that the first season of "Love Alarm Webtoon" was a
major success after it was premiered in August 2019. Actor Song Kang shared
that his social media following has grown up to 25 times because of the show.
"I change my voice tone for the new season. Viewers can
expect a more mature romance in season 2. More elements of fantasy have been
added, and it will also show how the characters heal their wounds and reaffirm
their feelings," Song said.
What to
expect from the plot of Love Alarm season 2?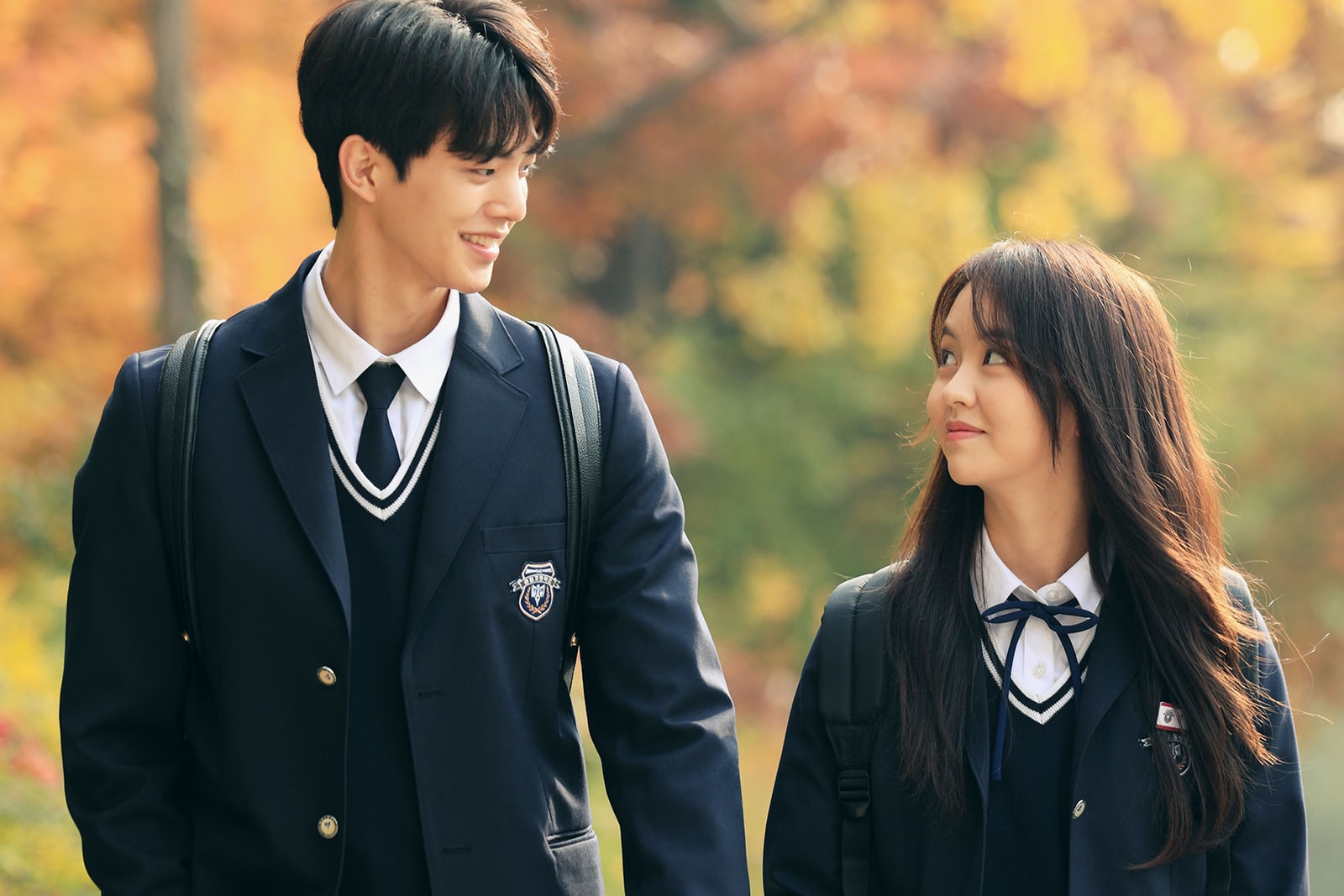 Obviously, fans who have binge watched the entire season 1 can't
wait for the reveal of how the cliffhanger ending acts out.
The season's finale
leaves us with Jojo getting caught between Hye-yeong and Sun-oh. Her love alarm
indicates that both of them are in love with her, but she isn't able to ring either
of their love alarms.
In season 1, we finally met the developer of Love Alarm
application, Duk Gu also known as Brian Chon. It was revealed that he didn't
commit suicide and is alive and well.
Related: BEHIND HER EYES: 10 HILARIOUS MEMES THAT PERFECTLY EXPLAIN THE SHOW'S WTF ENDING
In fact, he invented an improved version
of this app called Love Alarm 2.0. The application is now more advanced,
allowing people to know who and how long will someone be in love with them.
Season 2 of the series will give answers to the questions,
such as what will happen to the developer? And how Alarm 2.0 will act out?
Since the two men are in love with Jojo, season 2 will also reveal who Jojo
eventually ends up with.
Director Kim Jin-woo, whose previous projects include the
Korean adaption of popular legal series "Suits" and crime thriller "Queen of
mystery," is getting abroad to produce the season 2.
See: SKYLINES NETFLIX | EVERYTHING ABOUT ITS SEASON 2, CAST, ONLINE STREAMING, SOUNDTRACKS AND MORE
"I feel pressured and lots of responsibility because the
first installment was a he hit and the actors had already built their
characters. My task was to deliver their chemistry onscreen and capture their
emotions in a delicate way," he said in a statement.
So, are you excited for the upcoming sequel of Love Alarm?
What do you think will happen? Share your thoughts with us in the comment
section below. Also, like our Facebook page to get exciting news about your
favorite movies and TV series.