Fasten your
seatbelt, because we are about to take you on a nostalgic trip to Jurassic
Park!
First released in 1993, Jurassic Park turned out to be a major breakthrough in the history
of cinema in terms of special effects and graphics. It followed two more
sequels that would entertain science-fiction lovers for the centuries to come, we
bet!
I still remember that thrilling scene where the
menacing Velociraptors chase the young siblings through the kitchen… it still sends
chills down our spine!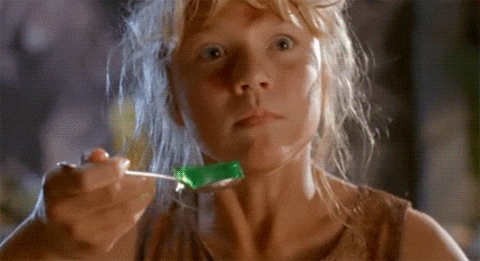 Apart from brilliant graphics and a thrilling
story line, what made the film equally outstanding was its cast that we have
grown to cherish. But it's been over a decade now, you must be wondering how
the actors from the classic trilogy are doing these days? It would be enthralling
to reflect back to our childhood favorites, especially when some of them are
going to be starred in the upcoming Jurassic World III in 2021.
Here's the list of actors who brought the classic
movie to life, check out how they look like now:
1. Sam Neil
(Dr. Alan Grant)
Source: Bookmyshow
Sam Neil is definitely one of our favorites from
the trilogy. Featured as a paleontologist in Jurassic park, it remained one of
the most iconic plays he has played so far. He also starred in several other known
flicks such as Bicentennial Man, The Vow,
Daybreakers, Hunt for the Wilderpeople and Thor: Ragnarok.
2. Laura Dern
(Dr. Ellie Sattler)
Source: BookMyShow
Laura rose to fame after starring as the
paleontologist in Jurassic Park. She
accompanies Dr. Grant to the trip to Jurassic
Park. The only lead adult female actor featured in the movie. She belongs
to an infamous family (her parents are Bruce Dern and Diane Ladd). She has been
casted in several movies and TV shows such as October Sky, Little Fockers and Star
Wars: The Last Jedi and The MIndy
Project, Big Little Lies and Twin
Peaks. She'll most probably be going to reprise her role in 2021 Jurassic World.
3. Jeff
GoldBlum (Dr. Ian Malcolm)
Source: BookmyShow
Starred in two movies of Jurassic Park, these movies turned out to be a breakthrough for his
career. A decade has passed, and Millennials still remember the iconic
dialogues delivered by this legend.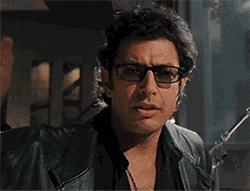 Since then, he has starred in different movies
like Perfume, Igby Goes Down and Thor:
Ragnarok.
4. Richard
Attenborough (John Hammond)
Source: BookMyShow
He started his own production company by the name
of Beaver films and produced movies like The
League of Gentleman. Chaplin (1992)
comes under his directorial ventures that featured Robert Downing Jr.
He died on 24th August 2014 at the age of 91.
5. Bob Peck
(Robert Muldoon)
Source: BookMyShow
Roberk Peck was one of the most recognizable stars
from Jurassic Park. He outstandingly portrayed the role of a gamekeeper in the
movie. He has been featured in multiple Direct-to-TV movies before his
unfortunate death in 1999.
6. Martin
Ferroro (Donald Gennaro)
Source: BookMyShow
He is widely known for his portrayal as a lawyer
in Jurassic Park. He starred as a supporting actor in movies like Gods and Monsters (1998), and The Tailor of Panama (2001).
7. Joseph Mozello (Tim Murphy)
Source: BookMyShow
The curious little kid from Jurassic Park is now 36 years old. Feeling old now? He was featured
in successful flicks like The Social
Network and Bohemian Rhapsody.
8. Ariana
Richards ( Lex Murphy)
Source: BookMyShow
Yes, she played young Lex in Jurassic Park. Apart from this role, she starred in different TV
movies and also released her own music album. She is now 41 years old… Ughh,
somebody stop this aging.!
9. Wayne knight
(Dennis Nerdy)
Source: BookMyShow
Everyone remembered his
face even though he had a very minor role in the movie, thanks to all the memes!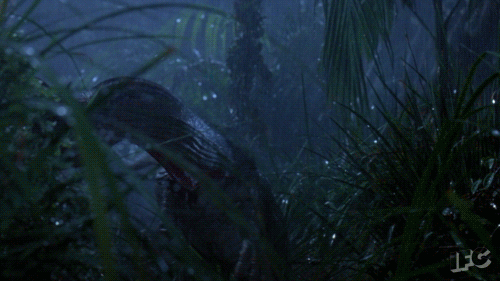 Since then, he has been featured in many comedy
movies and TV series.
10. Samuel
L.Jackson ( Ray Arnold)
Widely
known for his role as Nick Fury in the Avengers,
he doesn't need any introduction, as he's a pretty known face in the film
industry. The actor is now a legend! After his role in Jurassic Park, he has
given many block-busters performances in films like Pulp Fiction, Die Hard with a Vengeance,
Unbreakable.
Ahh… Nostalgia hits hard, doesn't it?