Seems like Netflix has no plans to stop its mills for
churning out true crime documentary series.
While we are still processing the documentaries released at
the end of the last year (Remember The
Ripper?), the streaming-giant has continued to offer a steady stream of
true-crime documentaries based on notorious killers in 2021.
Starting with The
Night Stalker: The Hunt for a Serial Killer— which attempts to deglamorize
the crimes of Richard Ramirez who went on a killing rampage in the city of Los
Angeles in the 80's—Netflix is dwelling deeper into the case that not only
occurred in the same city but also, interestingly, somewhat related to
Ramirez.
Crime
Scene: The Vanishing at the Cecil Hotel digs into the mysterious
disappearance and death of a 21-year-old student named Elisa Lam, who checked
into the famous Cecil Hotel during her visit in California. She was found dead
in a water tank on the hotel's roof weeks later after she mysteriously
disappeared – her untimely death has been described as an accident or suicide
despite mysterious circumstances.
Released on 10th February, the four-episode
docu-series has been criticized over tackling the tragedy in a derogatory and
disrespectful manner. But one undoubtedly gripping aspect of this docu-series
is its setting, Cecil Hotel, which has been linked with the country's most
gruesome crimes and serial killers.
Here's everything you need to know about the sordid past of Cecil
Hotel and how it is linked with Richard Ramirez, Jack Unterweger, and Elisa
Lam:
Richard
Ramirez stayed at the Cecil Hotel during the peak of his killing spree
Richard Ramirez, famously known as "The Night Stalker,"
terrorized the city of angels in 1984 until his arrest in August 1985. During
his reign of terror in the city, he sexually assaulted and killed over dozens
of people (men and women of all ages, including children).
Ramirez booked a room on the top floor of the Cecil Hotel
for $14 when he was out on a killing rampage. After murdering the victim, he
returned to his hotel room to spend the night. Ramirez reportedly dumped his
bloody clothes behind the hotel and walked to his room naked in the middle of
the night.
Considering the Cecil's weird array of guests and visitors,
Ramirez's peculiar behavior mostly remained unnoticed.
Serial
killer, Jack Unterweger, also resided in the same hotel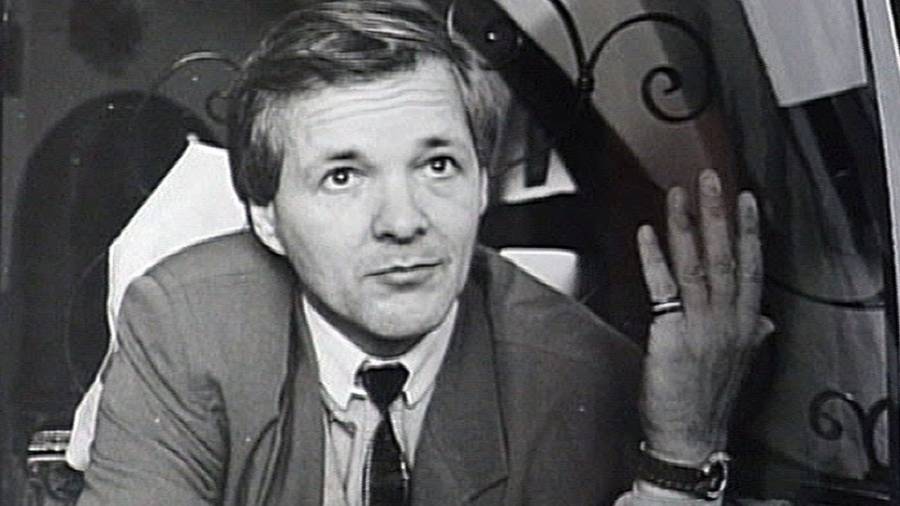 Jack Unterweger was a respectable TV host, journalist, and writer,
but in his private time, he was a serial killer who killed at least 10 women in
Vienna and abroad.
Unterweger was sent to California by a magazine to cover a
story about crimes, most particularly related to the increasing trend of
prostitution in the city of Los Angeles. He decided to stay in the infamous
Cecil Hotel. During his stay, he strangled three prostitutes to death with
their own bra straps.
Canadian
student, Elisa Lam was found dead in a water tank on a hotel's roof weeks later
after she was declared missing.
The 21-year-old Canadian student, Elisa Lam traveled to Los
Angeles and stayed at the Cecil Hotel before she went missing on January 31,
2012.
Her mysterious disappearance sparked nationwide concerns,
mostly because of the fact that she resided in Cecil Hotel.
A hotel worker discovered her dead body in a water tank while
addressing guests' complaints related to water supply and pressure. The police
investigation concluded that Lam was suffering from clinical depression and
bipolar disorder. The mystery behind her death is still unknown.
After months of criticism and rising speculations about
police's negligence in tackling the case, the Los Angeles Police Department
leaked a footage of Lam in the hotel's elevator. In the video, the deceased can
be seen behaving erratically and bizarrely as if she was hiding from someone.
The murder mystery remains unsolved.
Check the video here:
If you're a true-crime junkie and want to learn more about
infamous crimes and serial-killers, don't forget to like our Facebook page as
we bring latest and interesting stories related to the crime and entertainment
genre.