You may choose to stay in denial but the truth is, almost everyone
loves gossip, especially entertainment news around the world! Whether it's about
your high-school ex or a current affair of your favorite celebrity, there's a
sense of intimacy you feel while sharing your thoughts with another person. And
just like any other human instinct, the itch of knowing and talking about the person
you care for is something that comes to us naturally!
Related: 19 HOT SEXY MOVIES COMING ON NETFLIX IN 2021 (UPDATED)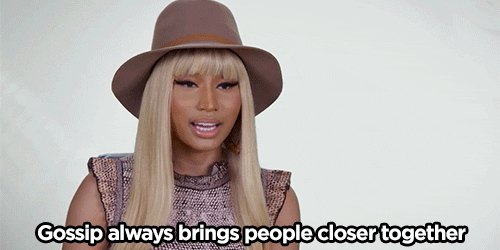 The gossip gets increasingly interesting when it's about a
celebrity! Who's pregnant? And who's having an affair with whom? It's the
fascination – oftentimes a sense of schadenfreude – behind the chaotic pages of
magazines and streaming channels that have turned celebrity gossip into a
whopping $3 billion industry (and the numbers are keep growing)!
Related: 25 MOST VIRAL MEMES AND REACTIONS OF SUPER BOWL COMMERCIALS 2021!
"Johnny Depp's life might be more glamorous than mine," we
might think while scrolling through the entertainment articles, "but at least
I'm not a wife abuser."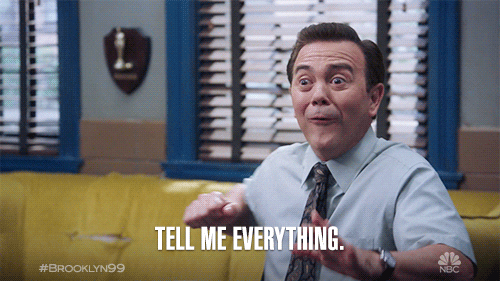 Thanks to the internet, these gossips have become more and
more popular! But as the wise man says, "not everything available on the
internet is true!" so, you should better stay informed about the authenticity
of your sources before jumping into a conversation— only to get embarrassed
later!
Truth be told, there are only a handful of leading sources
of news that are legitimate platforms for entertainment news. In a world where
everyone is drowning in information present online, it has become incredibly
difficult to distinguish between rumors and the truth.
Related: SUPER BOWL 2021: TOP 6 TALKS OF SOCIAL MEDIA INCLUDING GWEN STEFANI, MILEY CYRUS, ELON MUSK, JOHN TRAVOLTA, THE WEEKND AND OTHERS!
For example, just recently, someone tweeted about a heated
argument with their aunt— who was convinced that Zayn Malik is not the father
of Gigi Hadid's child— and the worst part was, their aunt had a "news article"
to support her claim. Can you believe it?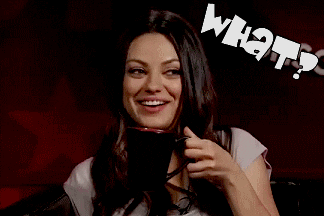 Well, for someone who doesn't know how to check facts would
believe this news to be authentic. So, the awareness around identifying authentic
and reliable news sources has become more crucial than ever!
That's why we have put together this blog to let you know
about the leading sources and most reliable websites for entertainment news.
So, the next time your aunt tries to argue about a celebrity kid's parentage,
make sure to recommend our blog to her!
Here is a list of news daily websites you must visit to get latest news and
authentic news from Hollywood:
Hayvine
"Pop culture obsessive writing for pop-culture obsessed!"
That's it. This one line explains it all!
Unlike other news platforms, Hayvine relies on personal
reporters to bring to you unique and authentic news from Hollywood.
Just for your clarification, we're not here for
self-promotion! In fact, we're just stating straight-out facts. Honestly, it
took us five years to climb up to the list of most reliable entertainment news
websites, all thanks to our creative writers and fact-checking editors!
Related: THE ACTUAL REASON MILA KUNIS AND ASHTON KUTCHER AGREED FILMING SUPER BOWL 2021 CHEETOS COMMERCIAL
Many news weekly platforms such as TMZ or MSN entertainment promise to deliver unique entertainment
content but only a few of them stay true to their commitment. Obviously,
Hayvine does not fall into the list of those!
For the record, entertainment news is not only about
celebrity gossip, in fact, it is a lot more than that!
This news website doesn't only keep their readers updated
with latest celebrity gossips, but also with new movie/series/documentary
releases and more. It has a separate section dedicated only for information
about new Netflix releases and upcoming local and international content on
streaming platforms.
So, make sure like to our Facebook page and bookmark our
website to get latest news about Hollywood celebrities.
Entertainment
Tonight (ET Online)
Founded in 1981, Entertainment Tonight (ET) is one of America's
leading news platforms.
Related: TUTORIAL: HOW TO DO THE SILHOUETTE CHALLENGE ON TIKTOK?
Stay tuned to Hayvine for more news about entertainment tonight hosts, episodes, deals, and other entertainment industry news.
This news platform features interesting stories from the
entertainment industry, including exclusive coverage from movie sets, first
glimpses at upcoming film and TV projects, and exclusive interviews of
musicians, actors, and other prominent celebrities from Hollywood.
Entertainment
Weekly (EW)
Published by Meredith Corporation, Entertainment Weekly (or
simply EW or weekly news) is a sister entertainment magazine of People, which was debuted on February, 16, 1990 in New York.
The magazine covers latest entertainment news about movies, television,
music, Broadway theatre— in short, it's all about popular culture. Unlike
celebrity-centered publications such as
People, In Touch Weekly and US Weekly, EW focuses more on in-depth entertainment reporting along with
critical reviews.
The magazine's website EW.com is a go-to source of daily
content, breaking news, pop-culture blogs, original video streaming, and
entertainment exclusives. The website also serves as an archive for the magazine's
previous interviews with celebrities, columns, and images.
Related: CELEBRITIES WHO ARE TOTAL JERKS IN REAL LIFE
In April 2011, comScore Media Matrix ranked EW as the
seventh most popular entertainment news platform in the United States.
That's all for now… so, the next time you feel a burning
need to know about the personal life of your favorite celebrity or are generally
curious about the latest show on Netflix, you know where to go!
Happy scrolling!