Holiday season brings some great movies with it. For an
average person like me, two or more Christmas movies are enough to whet the
holiday appetite, but it seems like Netflix is trying to overegg the pudding!
Whether it's a lockdown boredom effect or the desperation
for more content, Netflix's Christmas movie mills are churning yet gain, and
this time it's taking place in California!
After taking us to the islands of Guam in Operation Christmas Drop, and then to
the North Pole to fight off angry Elfs in JingleJangle: A Christmas Story, Netflix is now bringing the Christmas party to
California!
Yes! A California
Christmas is the upcoming addition to Netflix's Holiday package!
Directed by Shaun Paul Piccinino, A California Christmas tells the story of Joseph, a wealthy charmer
who is disguised as a ranch hand to persuade a hardworking farmer Carlie to sell
her family land to him. With a dream promotion on the line, will Joseph (played
by Josh Swickard) overcome his feeling for Carlie (played by Lauren) and drive
her to sign the deal, or will love be the ultimate winner?
Guess we have to wait till 14th December to know
about it…
Also, here's why Alice in the Borderland is a Must Watch!
Till then, enjoy these shocking facts about the Netflix's
upcoming holiday romance drama:
It is
one of the first movies filmed after the first lockdown: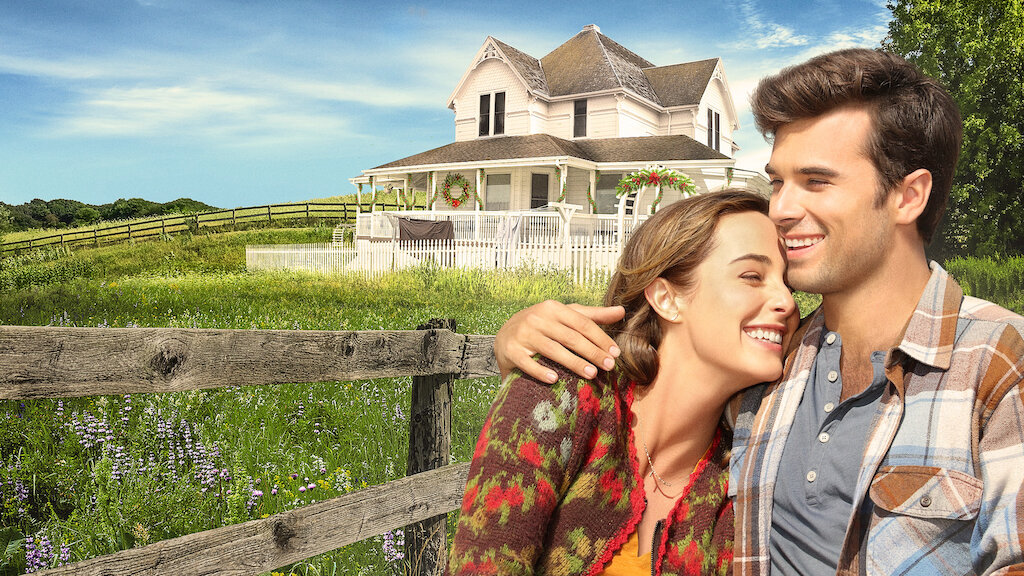 A California
Christmas has started its quarantine style production through the
course of three weeks in July, making this movie one of the first productions
to shoot on set in North America after the first lockdown.
To make this happen, the cast and crew had to follow strict
precautionary COVID-19 protocols before and during the filming. They underwent
PCR testing ahead of shoot in order to receive clearances from county, state, the Screen Actors Guild (SAG) and city officials.
All crew members and actors had to wear masks and follow
mandatory social distancing on the set. Temperature checks were also done
frequently.
Actress Lauren said, "I
feel so incredibly blessed that our team is working together through all of the
challenges that come with COVID-19. We lose two hours each day due to our
precautionary guidelines and we still make our days without losing a setup, our
team is full of some of the hardest workers I've ever met."
Lead
actors Lauren and Josh Swickard are real life couple!
Lauren and Josh met on the set of Roped, a Netflix romantic flick released this year in spring.
During the filming, they instantly fell in love and decided to tie the knot in July
2019. The film Roped was also
directed by Shaun Paul Piccinino.
Now the real life couple is returning to our screens with A
California Christmas on December 14th. As they are a real life
married couple, it gave them the liberty to film together without any social
distancing and COVID restrictions.
Lauren
is also a co-producer and screenwriter of A
California Christmas
Co-starring with her husband Josh Sickard, actress Lauren
Swickard is also making her screenwriting and production debut with A
California Christmas.
Lauren co-produced this film with Ali Afshar, who is famous
for Godzilla, Three Kings, Kings of Queens and also Netflix's Roped.
While talking to a news organization, Lauren said that she
has never imagined that her first script would get a screen treatment during
global health crises.
"This is an interesting, uncharted territory and we are
fortunate to be one of the first productions up and running," proud Lauren
expressed her delight. "Everyone on set knows that what they are doing is new,
and we are careful to follow all the guidelines and rules to the best of our
ability. We also know the rest of Hollywood is watching us to see how it goes."
watch the trailer here:
Don't forget to subscribe to Netflix's one year free membership…seriously?