The Powerpuff girls are back to save Townsville! Live action Powerpuff Girls! All three Blossom Bubbles and Buttercup!
The popular CW cartoon Powerpuff
Girls is getting a live-action treatment, and we're all excited! Remember Disney channel?
The new powerpuff girls names are here… The new powerpuff girls live action movie cast.
Sensitive than her tough looks, Dove Cameron (Liv
& Maddie), Chloe Bennet (Agents
of SHIELD) and Yana Perrault (Broadway's Jagged Little Pill) have been confirmed to star in the live-action
version of the most beloved Cartoon Network animated series.
This new Powerpuff
Girls live-action series will bring the crime-fighting tots back in action but as grownups. They are disillusioned as they resent having their entire
childhood ruined in fighting crime.
The girls are now separated, and living alone
with their separate life agendas. Will they agree to reunite when the world
needs them more than ever once again?
Guess
we have to wait till the release of Powerpuff Girls live-action pilot.
Dove Cameron
as Bubbles: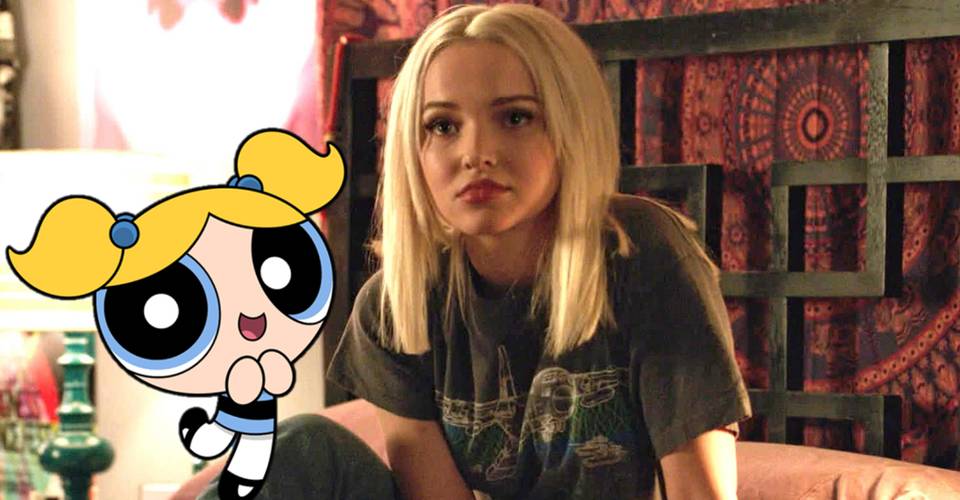 Source: People
Cameron has been cast as Bubbles powerpuff girls (Professor Utonium's favorite), whose baby face,
puppy dog eyes, and kind heart won the hearts of children all around the world.
The adult Bubbles still sparkles, but she has developed an unexpected wit and
toughness in her personality, and she seems more inclined towards restoring her
fame than saving the world.
Cameron won a Daytime Emmy for her performance on Disney's Liv & Maddie in 2018. Her other
credits include Disney's Descendants and NBC's Hairspray Live. The actress also released a number of albums with
Disney, such as "Liv and Maddie" soundtrack
and soundtracks of all three movies of the "Descendants"
series. She made her debut in 2019 with "Bloodshot/Waste."
Chloe Bennett
as Blossom
Source: People
Everybody's favorite, the perfect child who holds immense popularity, the over-achiever Blossom is bossy,
spunky, little-miss-perfect and a diligent child who earns a number of advanced
degrees. She is repressed by her kiddie superhero trauma that made her
isolated and anxious. She wants to get her authority back as a leader, but this
time, the reins will be in her hands!
Bennet has been cast as Blossom, who is widely known for
her role in "Agents of S.H.I.E.L.D" as Daisy Skye Johnson, also known as Quake.
She played this role throughout the show seven season runtime. Her other
credits include the ABC music drama "Nashville" and the animated Dreamworks
movie "Abominable."
Yana
Perrault as Buttercup Powerpuff Girls
Source: ET
Buttercup, the little miss badass, who is rebellious, tough,
and yet sensitive even though her appearance suggests otherwise. She has
abandoned her Powerpuff girl identity and has started living an anonymous life.

Yana Perrault has been starred as Buttercup in the upcoming
live-action series of CW popular animated series. Perrault was known for her
Broadway appearance in the Alanis Morissette musical "Jagged Little Pill." She
was all set to appear in "Hamilton" on Broadway before the authorities shut down
live theatre during the pandemic.
She also makes and performs on her own
original music. If everything happens as scheduled, this live-action series
will be Perrault's onscreen debut.
Feeling anxious and reclusive already with unexpected toughness and wit of the cast?
The pilot of "Powerpuff
Girls" is written and executive produced by Heather Regnier and Diablo
Cody after taking inspiration from the original cartoon. Greg Berlanti, David Madden, and Sarah Schechter will executive produce
the series, while Maggie Kiley will direct and execute the pilot episode.
The casting looks good, but none of this matters if the
creators don't bring a human version of Mojo Jojo wearing a chimpanzee costume.
Also, will we finally be able to see how Miss Bellum actually looks like?
We can't wait to find out!
What do you think about the powerpuff girsl live action cast? Are you waiting for powerpuff girls live action reboot? Share your thoughts with us on our Facebook page and stay tuned to
Hayvine for more updated news about the live-action series.