I'm probably
the 9th one on the list!
Just when we think the worst of 2020 is over with
each passing month, the next month surprises us with new suffering that is worse
than the previous one.
Coronavirus is forcing us all into isolation
(James Bond included), grocery stores are running out of toilet papers and
sanitizers, and there have been consecutive storms thrashing the entire
country. Frankly, it looks like we are living a typical horror movie, scripted
by Hollywood.
Source: 9Gag
All the superheroes went on leave, while the
monstrous Coronavirus is still preying on the weakest out there… It is a battle
of the fittest, after all.
But what about the characters?
If 2020 is really a movie, which character would
you most likely relate to?
Well, to answer that question, Hayvine has rounded
up a list of characters that we can all relate to in the current 2020-situation:
Rapunzel
From Tangled
Source: CNN
Rapunzel was quarantined throughout her life.
Coincidently, the most poignant fact is that Rapunzel was locked away in a village
called Corona.
Rapunzel spent 18 years of her life quarantined in
a tower. And since we all have been doing the same, we realize how difficult it
must have been for her. While we spent most of our quarantine time Netflix and
'chilling,' Rapunzel teaches us that there are several things one can do while
restricted within the boundaries of their homes, such as doing house chores,
singing, knitting, cooking and many more.
I guess we wouldn't mind being in quarantine,
unless a prince accidentally climbed to our house, right?
Baby from
Baby Driver
Source: Everett Herald
Okay, so this character
is for all those who think that their lives are following a particular beat.
They don't care about whatever the situation is, they just put on their
headphones, and follow wherever the music takes them.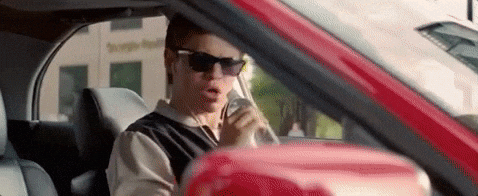 Exactly how most of us are spending our quarantine
time, aren't we? Students particularly relate to this character, especially during
their zoom classes. Their teachers think they're actually listening to the
lecture, but in fact, they're listening to something else or probably watching
something on Netflix – something Baby Driver has been doing all along in the movie.
Nemo
from Finding Nemo
Source: Pop Sugar
I think we all have a little Nemo inside us. Nemo
is spunky and curious like any other kid.
Kids are excited to try out new things, they want
to go out, hang out with friends, live their life like they used to. But parents
(more like Marlin) wouldn't let them because they are scared of the outside
world, particularly Coronavirus.
They have forced us to
remain quarantined, which is justified, considering how our reckless behavior could
risk everyone's life around us. And those who disobeyed their parents and still
chose to go out (just like Nemo did), suffered big time.
And at the end, they realized that their parents
were right— exactly how Nemo realized that his father was right all along.
Po from Kung
Fu Panda
Source: Pinterest
Po is probably everyone's 2020 mood! All we care
about is food, the rest is just secondary. As long as our tummy is filled with
delicious food, we are happy to do whatever the changing situation demands from
us.

Just like Po, we usually depend on food to dull
the pain whenever we get upset. I'm pretty sure many have gained some extra
pounds during this quarantine, right?
Bruce Banner
from the Avengers
Source: QuirkyImage
There's no exaggeration in saying that 2020 brings
us all over the edge. It feels like our emotions and anger are at the edge
until someone triggers it and we will turn into a completely different person!
Exactly like Bruce Banner in the Avengers movie…
Honestly, this whole quarantine thing is really
getting on our nerves.
And as Bruce Banner said, maybe we are always
angry…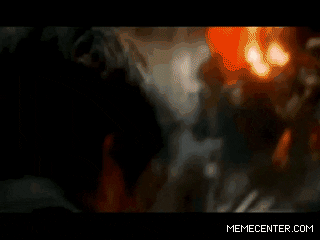 Katniss
Everdeen from Hunger Games
Source: Inc.com
Of course, Katniss Everdeen makes it to this list!
Throughout the series, we have seen Katniss stepping up to help those in need.
This character relates best to those unsung heroes
who stepped up to help people in need during these critical days. These people
chose to remain quiet, stay far away from the spotlight, and let their actions
speak for them. Nurses, paramedics, doctors, law enforcement officers all fall
into this category.
Elsa from
Frozen
Source: Disney
Elsa spent most of her life locked up in one room.
She distanced herself from her sister in fear that she could harm her—exactly
what the current situation is demanding from us!
We need to isolate ourselves and maintain social
distancing in order to keep our loved ones safe from Coronavirus. We need to be
like Elsa for the sake of our safety and the safety of our loved ones, right?
Imperator
Furiosa from Mad Max Fury Road
Source: Pinterest
Furiosa is a strong-willed leader. She decides to
save the Five Wives from Immortan Joe without being concerned for her own
well-being and without any desire for reward, exactly like those people serving
on the front line during this pandemic to save humanity.
This character is perfectly fitting for all the
nurses, paramedics, and doctors out there.
Anna
from Frozen
Source: Frozen
When life gives you snow, make a snowman!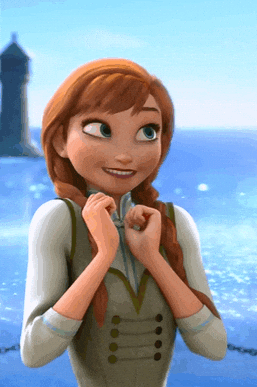 There's always an Anna in the group who tends to
be optimistic and full of life. She motivates us and gives us all the happy
vibes we need. She's lovable and always chooses to see the bright side, no
matter what life throws at her. So, if you're stuck in quarantine with a person
like Anna, you're one lucky lad!
So, which character from the list do you relate
most to? Let's know in the comment section below!